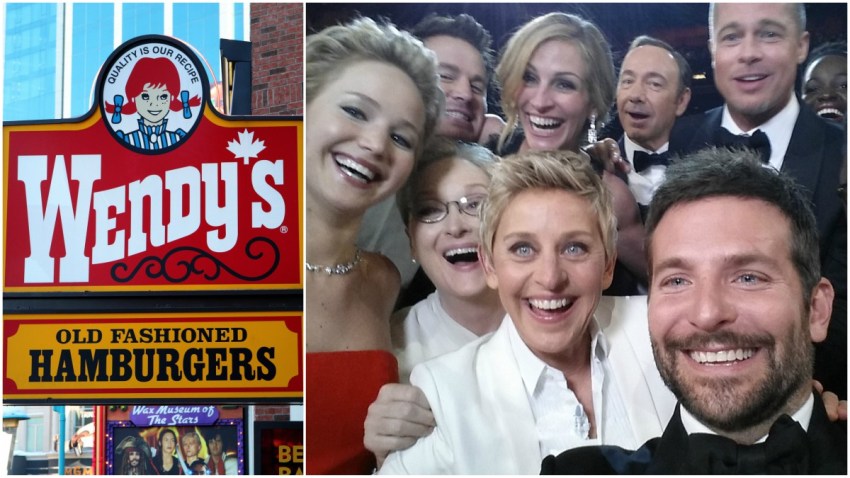 Enjoy those nuggets, nuggets boy.
Carter Wilkerson, a Twitter hero for our time who ventured on an unorthodox quest to get a free year's supply of chicken nuggets from Wendy's, accomplished his goal Tuesday. He also made Twitter history along the way, leaving a well-known daytime talk show queen in the dust.
It started in April, when Wilkerson tweeted at the fast food chain, "Yo, @Wendys, how many retweets for a year of free chicken nuggets?"
Playing along, Wendy's official Twitter account responded with a simple "18 million."
Undeterred, Wilkerson set about getting those retweets and a viral movement was born. While Wilkerson didn't come close to 18 million, he did manage to topple Ellen DeGeneres's record for the most retweets. DeGeneres previously held the record, about 3.4 million, for her Oscars selfie with Bradley Cooper, Meryl Streep, Jennifer Lawrence and other celebrities, according to tweet-tracking website Favstar.
Apparently toppling the daytime queen was good enough for Wendy's. The fast food chain is forking over those nuggets, as well as donating $100,000 in Wilkerson's name to the Dave Thomas Foundation for adoption.

DeGeneres, always up for a challenge, made a personal plea on her show last month imploring viewers to keep retweeting her Oscar pic so she maintains the record.
"If you think I'm going to lose that record to some chicken nugget kid, you are out of your cluckin' mind," DeGeneres told her audience.

Tough luck, Ellen.