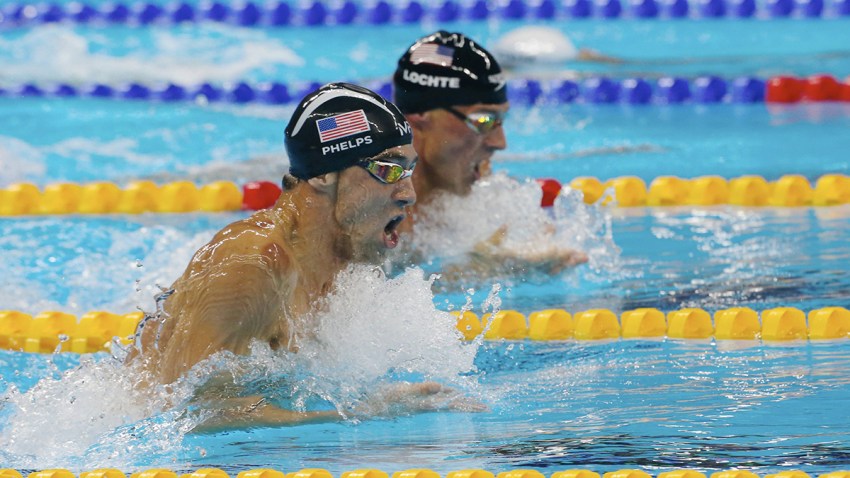 Ryan Lochte on Friday morning challenged his swimming rival and friend Michael Phelps to a rematch during the 2020 Summer Olympics in Tokyo.
Michael's mom Debbie Phelps likes the idea.
"That would be wonderful," she told Matt Lauer and Hoda Kotb on NBC's "Today" show.
Lochte's performance in the 200-meter individual medley on Thursday was disappointing. He led by a fraction in the first part of the race.
"Something happened" in the middle of the race, Lochte said, and he just fell apart. He did not medal and came in fifth place.
"I think I used too much energy in the front half and that kind of hurt me towards the end. But, you know it happens," Lochte told Lauer.
Phelps scored the 200-meter individual medley Olympic gold, and just 38 minutes later he successfully made it into the 100 meter butterfly semifinal. Phelps set an Olympic record by winning four consecutive gold medals in swimming and 22 gold medals to date.
"I'm just living a dream come true," said Phelps.
Lochte leaves Rio as the second most decorated swimmer of all time, and says he needs a mental and physical break after Rio.
After Lochte's break, he will get back to training for the next Olympics.
Lochte says Phelps brings the best out of him and is an "inspiration."
"The rivalry that we created and that friendship... I'm definitely going to cherish it for the rest of my life," said Lochte.
"Michael, I'll see you in Tokyo."