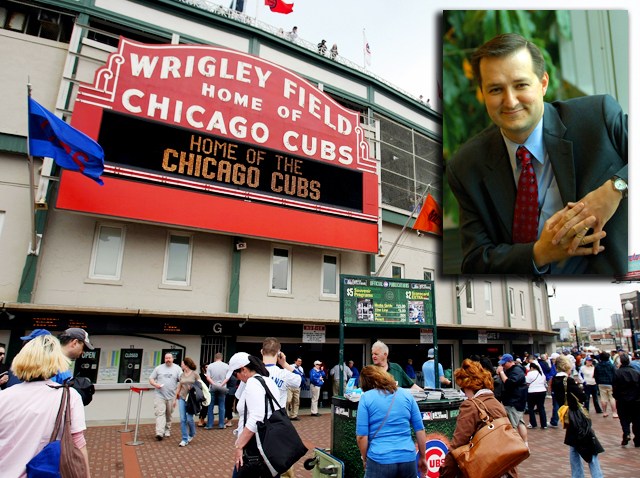 The sale of the Chicago Cubs to the Ricketts family was unanimously approved Tuesday by Major League Baseball owners.

The vote took place over a conference call with Commissioner Bud Selig.

"We're extremely pleased that the sales process is drawing to a close," said Selig, "and we are confident that the Rickets family will be great owners and custodians of the Chicago Cubs. All of us at Major League Baseball are grateful to the Tribune Company for their years of stewardship of this proud and historic franchise."

A bankruptcy court still has to give final approval to the deal. And then a final financial closing must take place, though it is expected to be completed by the end of this month.

"The Ricketts family is honored to have received the approval of major league baseball owners today. This is a major step forward, but the transaction is not yet complete," said Dennis Cullton of RES Publica Group in a statement.

Tribune Co. selected the Rickettses as the winning bidder of a protracted auction in January, but then opened discussions with another potential buyer several weeks ago when the final negotiations with the Ricketts stalled.

The Rickettses, whose wealth comes from the family-owned, Omaha, Neb.-based TD Ameritrade Holding Corp., have agreed to pay about $900 million for the team, Wrigley Field, and a 25 percent stake in Comcast SportsNet Chicago, which broadcasts many Cubs games, says the Trib.
Tribune Co. bought the team and the stadium for about $20 million in 1981 from the Wrigley family.
Under the sale structure to the Ricketts family, Tribune Co. would retain about a 5 percent stake in the Cubs assets.

Tribune announced on opening day in 2007 that the marquee franchise and ballpark would be sold at the end of the season. But the process was slowed by CEO Sam Zell's efforts to maximize sale profits, the collapse of the credit markets and Tribune's 2008 bankruptcy filing.
The sale figure exceeds the record $660 million paid for the Boston Red Sox, its ballpark and its TV network in 2002.
After back-to-back division championships, the Cubs didn't make the playoffs this season, despite a payroll of $135 million.
Copyright AP - Associated Press