Hundreds packed the center of a South Jersey football field Saturday night, candles in hand, to memorialize a 14-year-old South Jersey girl who apparently died in her sleep at a sleepover with her soccer team overnight Friday.
Kara Lemanowicz was found dead Saturday morning at a home along the 200 block of Barnsboro Road in Mantua Township, police told NBC10. She and teammates from her soccer club had spent the night at the home.
Jamie McGroarty, head coach of the Eastern High School girls soccer team, knew Lemanowicz since she was a child. He called her death "a heart wrenching blow to all that knew her."
"She was a goofy, fun-loving kid who always was smiling," he said. Lemanowicz was set to play on the high school team as a freshman.
"She always played the game with a fun loving attitude and absolutely loved the game," McGroarty said.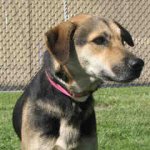 Police said the death did not appear to be suspicious and is believed to have been caused by a medical condition. The investigation is ongoing.
Lemanowicz was being remembered by friends as an "angel" in social media posts. A tweet from the Eastern Girls Soccer team said she "went to sleep with a smile and among friends."
Hundreds of supporters joined Lemanowicz's teammates Saturday at an 8 p.m. candlelight vigil at Giangiulio Field in Voorhees Township.
Friends of Lemanowicz have started a GoFundMe page to help her family cover the cost of the funeral.