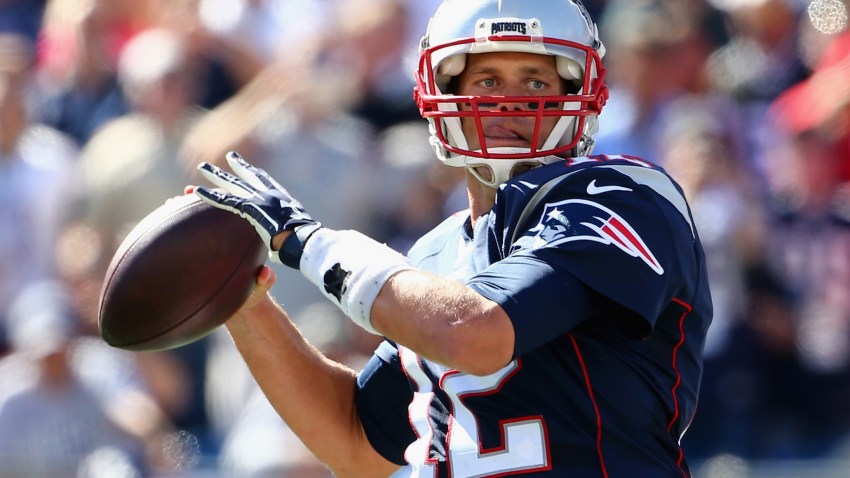 Shortly before the New England Patriots kicked off the season, it was still unknown whether Tom Brady would be under center after being suspended for four games by the NFL.
Since that suspension was reversed in federal court, Brady has put together three absolutely incredible performances - and the Pats' 51-17 victory over the Jacksonville Jaguars was no exception.
Brady threw his 400th - and 401st - touchdown passes, becoming just the fourth quarterback in NFL history to reach that milestone. To go along with the two touchdowns, Brady completed 33 of 42 passes, throwing for 358 yards.
He was sacked twice and did not throw a pick.
While Brady's milestone was not an NFL record, Stephen Gostkowski's was. The Patriots kicker made six extra points Sunday, amassing 425 consecutive points after touchdowns. And he made three successful field goal attempts to boot.
LeGarrette Blount continued to solidify the Patriots' ground game, rushing for 78 yards and three touchdowns on 18 carries. Brady also threw him the ball for a 14-yarder. Fellow back Dion Lewis continued to impress with 37 rushing yards on eight carries and 30 receiving yards on five catches without a miss.
Brady slung the ball around Sunday, hitting eight different players for double-digit receiving yards. Rob Gronkowski only made four catches on seven targets, but he made them count with 101 yards. Edelman had 85 yards on eight catches.
The two Brady touchdowns came by the way of Danny Amendola (five catches on five targets for 39 yards) and Keshawn Martin (3-3 with 33 yards).
Defensively, the Pats gave up 242 yards in the air to Jacksonville quarterback Blake Bortles. Both Jaguars touchdowns were on passes - on the ground, New England allowed their opponents to rush for just 57 yards.