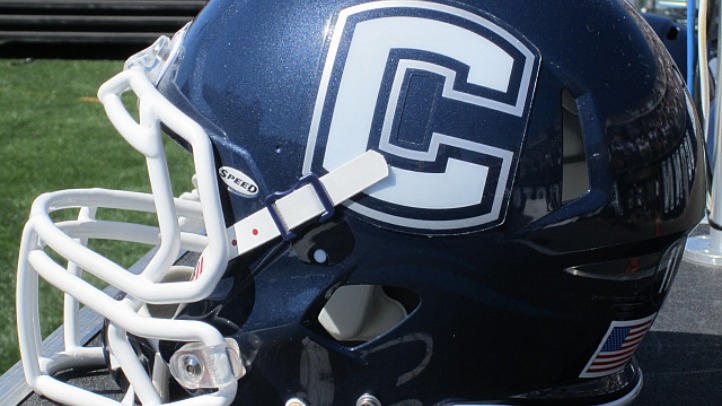 We can add another voice to the ACC-Big East debate, particularly as it relates to UConn's plans to possibly leave the former for the latter. Boston College, former Big East member which jumped ship for the ACC in 2005, is opposed to the idea that the Huskies might do the same at some point in the near future.

BC athletic director Gene DeFilippo even went so far as to publicly admit that the school played a role in denying UConn an invitation from the ACC. Initially, the plan was that Syracuse and UConn -- not Pittsburgh -- would be the ACC's newest members. "We didn't want them in,'' DeFilippo told the Boston Globe. "It was a matter of turf. We wanted to be the New England team.''

The man gets points for honesty but not much else. More details via the Globe:
While Syracuse presented no problem, UConn did - to BC, which was still fuming over what it perceived to be vitriolic comments made when BC was finally invited to join the ACC and started competing in 2005. UConn and Pittsburgh filed a lawsuit against BC, and Calhoun made comments about never playing BC again. …

Although BC and UConn are the only FBS schools in New England, BC officials were reluctant to give UConn any more credence. Membership in the ACC would do that. UConn had already reached milestones that BC had not - including national championships in men's and women's basketball and a BCS bid in football. And there was the lawsuit.
UConn president Susan Herbst was asked about DeFilippo's comments.

"I don't believe in institutions fighting each other," Herbst said, via the Hartford Courant. "We are colleges and universities, after all. I have absolutely nothing against any educational institution, Boston College included. And we never would."

The BC-UConn rivalry goes back to 2003, when BC was on the way out of the Big East. The Courant's Paul Doyle and Jeff Jacobs explain.

"The feud was sparked eight years ago, when BC left the Big East for the ACC and UConn — along with Pittsburgh — was the most vocal opponent. Then-attorney general Richard Blumenthal filed a lawsuit in 2003, naming DeFilippo and ACC commissioner John Swofford."

And the Globe reports that BC is "fuming over what it perceived to be vitriolic comments" made by people associated with UConn. "We made the right move and we did what was best for BC," DeFilippo told the Globe.

But it gets worse. DeFilippo said ESPN had a part in the decision-making process. "We always keep our television partners close to us," DeFilippo told the Globe. "You don't get extra money for basketball. It's 85 percent football money. TV — ESPN — is the one who told us what to do. This was football; it had nothing to do with basketball."

ESPN denied that it influenced BC in any way, the Courant reports.

Whatever happened -- or will happen -- one thing is clear: Syracuse coach Jim Boeheim was right: this is about one thing: football. Basketball isn't even in the conversation.