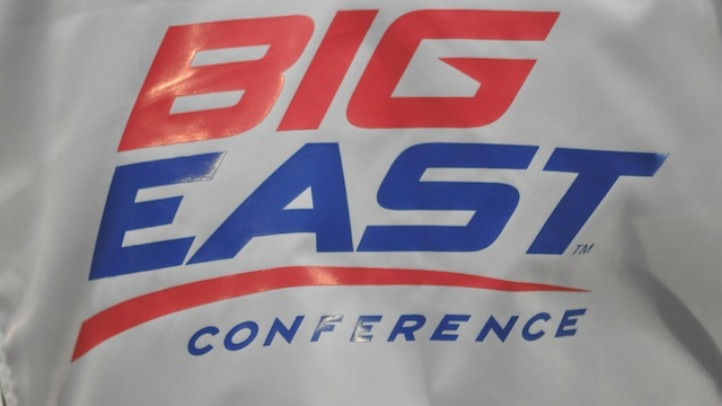 The Big East may have its membership set for the near future but it's still a conference in flux. Commissioner John Marinatto resigned earlier this month and there are looming television contract negotiations on the horizon that could go a long way in determining the Big East's viability.

For now, the member schools are meeting in Florida to sort out the future, both issues small and large. ESPN.com Big East blogger Andrea Adelson is on the scene and she writes that at the top of the to-do list is finding Marinatto's replacement. She polled several conference coaches for their thoughts on the attributes needed to take on such a job.

South Florida's Skip Holtz offered some boilerplate material: "Somebody that's going to have the vision, the leadership, the communication to do what's in the best interest of this league moving forward." Not particularly original but important qualities nonetheless. With all the upheaval in recent months, the ability to lead with a vision can't be understated. The problem, of course, is identifying such a person during the hiring process.

Rutgers' Kyle Flood offered this: "I think the most important thing to me and to our football program at Rutgers is whoever ultimately ends up in that job becomes a vocal advocate for our conference."

Again, hardly controversial comments. The trouble comes when politics, agendas and sifting through a stack of resumes takes what, in theory, should be a straightforward process and makes it something much less than that.

Looking at a smaller item on the to-do list, Adelson reports that the conference is taking a page out of the Pac-12 postseason playbook.
The Big East will play its championship game at on-campus sites, doing away with an idea former commissioner John Marinatto had to play the title game in New York. The plan is to begin the championship game for the 2013 season, at the home of the highest-seeded team. Before arriving at the decision, the league reached out to the Pac-12 to get a gauge for how they liked having an on-campus title game last year. "The proof was in the pudding," senior associate commissioner Nick Carparelli said.
Taking the longer view, this decision goes back to something Holtz and Flood mentioned above: finding a leader with the vision to keep the Big East competitive on the national stage. Even though a relatively minor issue in the scheme of things, on-campus championship games could pay dividends down the road, both in terms of fan interest at the stadium and, more importantly, on television.