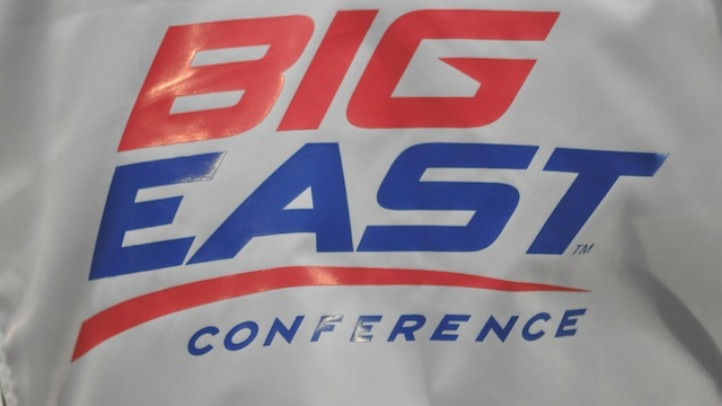 With addition of Temple, the Big East appears settled … for now, anyway. The Owls will join the conference in football in 2012 and the other sports will come on board a year later. The reason for the quick turnaround: the potential scheduling nightmare facing the current Big East programs. The Tampa Tribune's breaks down the potential nightmare:

"Temple's addition prevents a scheduling nightmare for the Big East's football playing schools, which would have been scrambling to find a 12th game. The Big East now has eight football members for this fall. Temple will effectively replace West Virginia, which jumped to the Big 12, on the Big East's roster. It's expected that Temple will plug into West Virginia's spot on the schedule, which would put USF at Philadelphia's Lincoln Financial Field for a date with the Owls this fall."

The conference is expected to announce the 2012 schedule late this month.

And while the addition of Temple to the Big East seems to some to be out of desperation, conference commissioner John Marinatto says expansion will be put on hold -- for now. As it stands, the Big East will grow to 13 programs by 2015 but the plan is to get to 14.

"It's our intention to obviously have equal divisions of seven moving forward, and over the course of the time between now and our television negotiations, as we better position ourselves to attract a quality 14th partner in football, we'll be looking to move forward in that direction," Marinatto said. "We want to get to even divisions, and I think we're looking specifically for a western partner to help us with that."

So not only will the Big East eventually look to add another member, geography won't be an impediment. ESPN Big East blogger wonders if Air Force might reconsider. Other possibilities: "Nearly every school that has been added is in a major television market (San Diego, Orlando, Dallas, Houston, Philadelphia, Baltimore)," Adelson wrote Thursday. "So it would stand to reason the Big East would want another school in a big market that also has had football success. That does not leave a lot of options among the remaining non-AQ teams. "

And that's the plan: keep the Big East relevant and keep the BCS automatic-qualifying bid in place. We just can't help but wonder if, at some point in next few years, UConn will join West Virginia, Syracuse and Pitt by leaving the Big East.