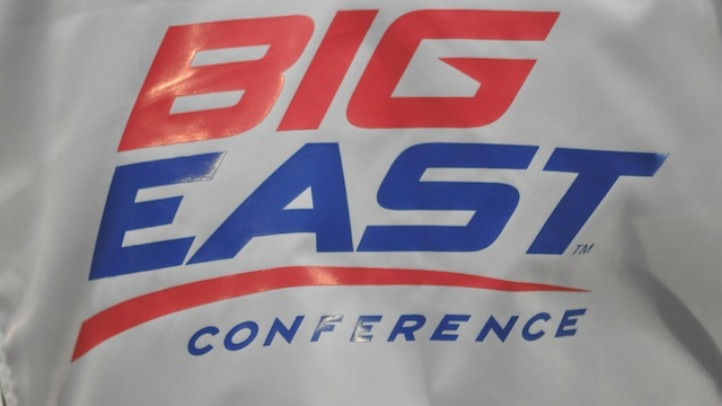 The Big East as we know it is no more. The name, along with the seven non-football-playing Catholic schools have left the program to set up shop elsewhere and UConn -- the Big East's last remaining original member -- is left behind to figure out what to do next.

In the interim, the new commissioner of the conference formerly known as the Big East, Mike Aresco, is tasked with finding a new name that conveys the national perspective the league has now assumed with the addition of programs like SMU and Houston. There were reports last week that "American 12" could be in the mix, even though the conference won't have 12 members until 2015.

Turns out, it doesn't matter because Aresco said recently that "American 12" is a long shot anyway, even though the league has protected a variety of domains. Words like "highly unlikely" were used in regards to American 12, and Aresco added that the new title probably won't contain a number (which mitigates the problem mentioned in the previous paragraph).

The hope is to have a name in place soon.

"It's not going to be a long process," Aresco said via ESPN.com's Big East blog. "We're going to be deliberate, but by late winter, early spring we expect to have a name in place and it will be a good name, it will be a dynamic name; it will be compelling; it will have good visual identity. We're going to do a logo that's going to be exciting and innovative. We want to capture the essence of who we are as a new conference.

"We've got a lot of optimism. We're realistic about the future, but we also know that we've got an outstanding TV deal that's going to give us great exposure and that will expose the name as well and the brand and that's something that's going to be really important."

The members of this yet-to-be-named conference will include UConn, USF, Central Florida, Houston, Memphis, Southern Methodist and Temple. Big East members Louisville and Rutgers will leave in 2014 and be replaced by ECU and Tulane, and Navy will join in 2015, giving the conference 12 members. Unless a better offer comes along for the Huskies, in which case they're almost certainly gone.