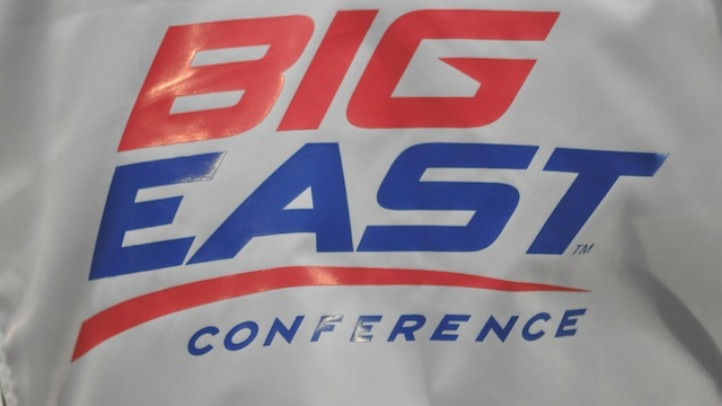 The Big East spring meetings run Monday through Wednesday and there's much to be decided. One of the many issues: the conference's stability in the wake of departures by Syracuse, Pitt and West Virginia, even with commitments from football-only programs like Boise State and San Diego State.

Things got off to a positive start when Boise State athletic director Mark Coyle reassured the conference that the Broncos weren't going anywhere. "Nothing's changed," he said. "We're here at the conference meetings. It's great to learn a great deal about the conference and the direction and all that."

One of the lingering issues is why Boise State, which happens to be located in Idaho, would join a conference that calls itself "The Big East." ESPN.com Big East blogger Andrea Adelson asked Coyle why the Big East was the best home for the Broncos.

"When that decision was made five months ago, it gives our program an opportunity on a national level with our institution and what we're trying to do. We feel comfortable with that."

San Diego State apparently feels comfortable, too. Athletic director Jim Sterk made clear the economic benefits for the Aztecs to stay put in the Big East.

"Football is and can be a national conference," Sterk told Adelson. "Yeah, you want to minimize the travel you can. Once you get on a charter, you're going somewhere whether it's a half hour further or an hour further doesn't make much difference. From a revenue standpoint, the Big East is the last major conference with their rights up right now. That lends itself to having a competitive marketplace. Conservative estimates ... the Mountain West Conference is locked up three more years with a four-year rollover. The Big East is open right now. That's an advantage for us."

To qualify Sterks' remarks: It's an advantage if a) the Big East can find a good commissioner who can b) negotiate a favorable television deal.

That said, it's better than the alternative: the Big East still looking or members after upheaval during the 2011-12 academic year.