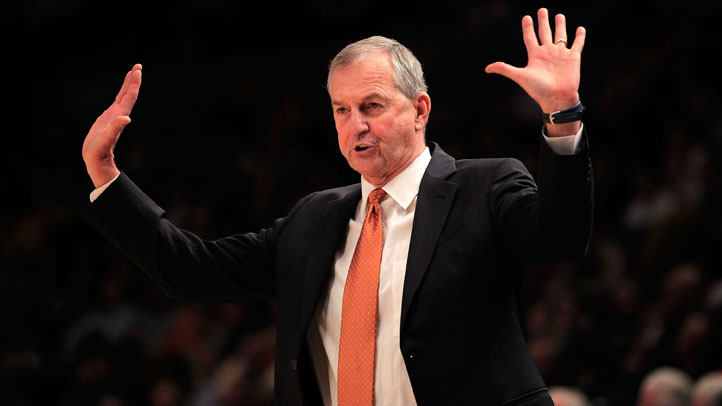 On Tuesday, there were reports that Michael Bradley, the UConn big man who hadn't seen the court in two seasons but had a realistic opportunity to earn plenty of playing time in 2012-13, would transfer to Western Kentucky to be closer to his ailing grandmother.

According to Nooga.com's Brendan Quinn, it's official: Bradley is headed to Western Kentucky.

"(The Hilltoppers) make it to the tournament a lot, and when you're a college basketball player, that's all you want to go to," Bradley explained to Nooga.com. It also explains why Bradley left Storrs. The NCAA ruled that UConn would be ineligible for postseason play in 2013 as a result of low Academic Progress Rates.

Bradley admitted that the recruiting process this time around was completely different than his experiences coming out of high school. And he wouldn't have it any other way. "When you're younger you want to be wooed, you want to be catered to," he told Quinn. "That's not what I wanted this time around. I wanted to see exactly how it was.

"There was really nothing that a college coach could tell me because I've heard it all before. Anything that I needed to know about a school, I could get from a website. I was just trying to limit the phone calls and limit the media trying to talk to me, things like that. The only hard part of the process was trying to keep it from getting hectic."

And now Bradley will be closer to his grandmother, who was recently diagnosed with cancer. He also hopes the NCAA will allow him to play immediately even though players are typically forced to sit out a season when transferring. There's a chance Bradley receives a hardship exemption because his grandmother's diagnosis. The Huskies' no-postseason situation could also hasten Bradley's eligibility. Like Alex Oriakhi, who transferred to Missouri earlier this spring, Bradley could be allowed to play in 2012-13 because he's coming from a program banned from their conference and NCAA Tournaments next year.

Down five players since the end of the season -- including four in the frontcourt -- Huskies are in rebuilding mode. Recently signed big man, 6-10 high school player Phil Nolan will mitigate some of those concerns but the team that takes the floor for UConn in November 2012 will look completely different from the unit that lost to Iowa State in the second round of the NCAA Tournament in March.