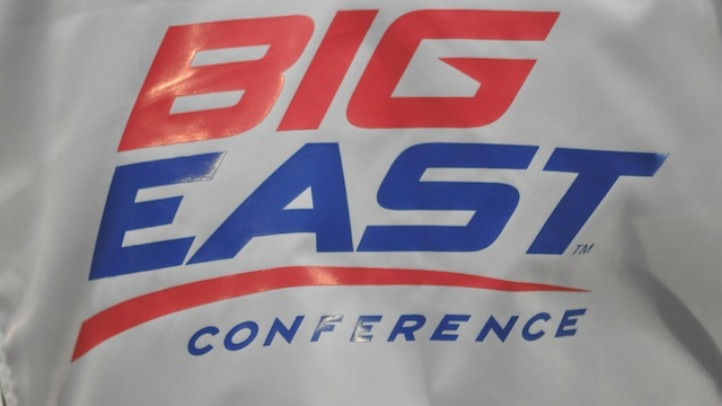 The conference currently known as the Big East and the Catholic 7 are close to reaching an agreement, which would allow the latter to bolt the conference and set up their own league, ESPN reported Thursday.

The expectation is that those seven non-football-playing schools -- DePaul, Georgetown, Marquette, Providence, Seton Hall, St. John's and Villanova -- will be allowed to keep the "Big East" name, which means that the conference UConn currently finds itself will have a different name in the near future.

The seven programs will reportedly leave on June 30 with designs on adding Xavier, Butler and possibly Creighton to create a 10-team league for the 2013-14 season.

More details via ESPN's Andy Katz:
At least one coach in the new Big East, filled with the Catholic 7 schools and likely Butler and Xavier, has been told to anticipate a 16-game schedule next season, according to one source with knowledge of the situation. That would force the seven Big East schools -- Georgetown, Providence, St. John's, Seton Hall, Villanova, DePaul and Marquette -- to get two more non-conference games after playing 18 in the Big East this season. Of course, if Creighton is chosen as the 10th member for next season instead of in 2014, the league can pull off a true round-robin, 18-game league schedule, much like the Big 12. That's what the league should do to have a major splash in Year 1. The league's new television partner, expected to be Fox, would probably like to have two more games per team to show.
While the specifics have no direct bearing on UConn's future, the macro view certainly does; the Big East continues to be decimated by departures while the Huskies are left wondering where it all went wrong. Compounding matters: for now, they're stuck. Any ACC offers appears to be a ways off, which makes for a lot of "hurrying up and waiting."

As we wrote Wednesday, the best thing UConn can do is go out and qualify for a bowl game in 2013 to show the ACC that the football program isn't an afterthought.