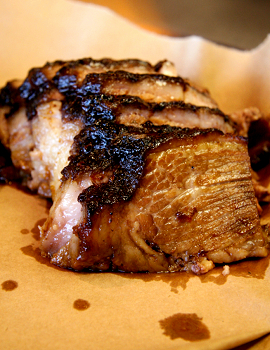 UConn football coach Bob Diaco spoke to the media Tuesday, mostly about the state of his team as we head into the summer, but he was also asked about the idea that players should unionize. It's a contentious topic brought to the forefront in April when former Northwestern player Kain Colter petitioned the National Labor Relations Board (NLRB) to recognize scholarship football players as employees.

Diaco's response to the idea of student-athlete unionization:

"I'm totally against players becoming employees of universities," he said. "Student-athletes get a spectacular education that they would have a hard time affording otherwise. Without a special talent, some might not get in at all. They are student-athletes, this is collegiate athletics, not pro sports. Maybe there should be a stipend, but there shouldn't be unionization. I wouldn't have wanted it as a player and I don't want it as a coach."

The counterargument, of course, is that players have no representation in the process.

"Right now the NCAA is like a dictatorship," Colter said in his petition to the NLRB at the time. "No one represents us in negotiations. The only way things are going to change is if players have a union."

More from Newsweek:
Last year, Heisman Trophy–winning quarterback Johnny Manziel nearly forfeited his eligibility after allegedly accepting payment for autographing footballs and other memorabilia, a reported sum of around $10,000... yet the coach at Alabama, Nick Saban (whose Crimson Tide lost to Manziel's Texas A&M Aggies), earns $7 million per year. In fact, in 40 of 50 states, the highest-compensated public employee is a college football coach.

Television contracts for college football run into the billions of dollars. The Southeastern Conference, which is home to both Alabama and Auburn, has a deal with ESPN that runs through 2034 and is worth at least $165 million per year—and that's not including the SEC's television contract with CBS.
Which invariably leads to this pro-union argument: "[Players] are helping bring in money, and they don't get any of it, and they are the ones out there putting in hard work all the time," Auburn running back Corey Grant told CBSSports.com this spring. "I think they should get some type of reward or something from that."

Whether there's a workable solution anytime soon is another matter, but SBNation's Kevin Trahan put everything into perspective nicely last week: "The NCAA's biggest problem heading forward is that basic economics refutes its argument that the fall of amateurism will result in the fall of college athletics. Markets don't just disappear. People love college sports — and more importantly, there's too much money at stake — for that to happen, even if money is reallocated to make the system legal."