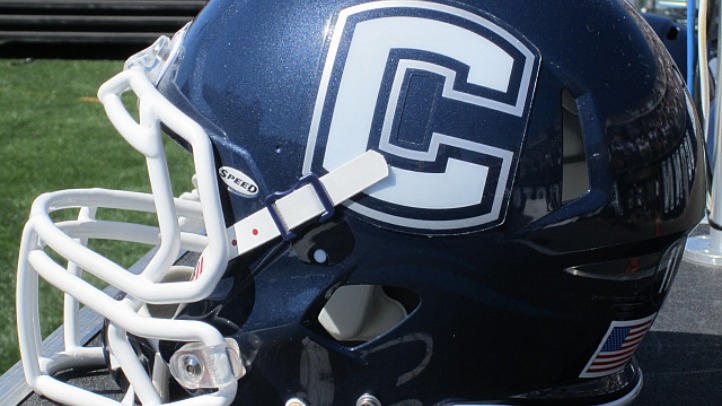 If the feeling seems familiar it's because it is; a year ago, the Huskies struggled with consistency and it culminated in a 5-7 record. The offseason was spent refining the offense and adding players who could thrive in it. And while Chandler Whitmer has upgraded the quarterback position, he's still a work in progress.

Now 2-2, the Huskies host Buffalo in what almost certainly can be called a must-win game. UConn's favored by 18; if they can't beat this team the issues are much larger than any of us realized.

"We need to establish ourselves and identify ourselves as an offense and get into Big East play with some momentum," offensive lineman Adam Masters said Tuesday.

And Masters echoed the same thoughts that many UConn fans had after the inexplicable loss to Western Michigan last week.

"Could be 4-0," he said according to the Hartford Courant. "And I guess we could talk about that all day but the reality is we are 2-2 and those are the facts and we have to do something about it, immediately."

And immediately starts with Buffalo (1-2), a MAC team with losses to Georgia and Kent State that ranks 102nd in the country in points allowed.

Despite last week's setback, the Huskies are still in good shape. They have yet to start conference play and the 2-2 record aside, this club is clearly better than the 2011 version. Still, moral victories don't count. UConn has to put it together consistently on the field. For now, no one's panicking.

"I don't think there is a sense of panic or anything," receiver Nick Williams said via the Courant. "I still think as individuals and as a team we all know what we're capable of. I think you look around the room and you see that senior poster we have, we got some dudes that can play football on this team and we just need to stay focused and play. "You know, Coach always preaches to play tough and that means not tough where you're scrappy or out there hitting every play because that's expected of you, but tough as in playing up to your ability level each and every day, each and every snap. We still have a lot of football to play, eight games, all of our conference games. I know three years ago we were in a similar situation and we wound up winning our Big East games and we ended up in Arizona [at the Fiesta Bowl] so I don't think there's a sense of panic. People still believe strongly in this team. We just have to play a lot more consistent."

Through four games that's been the theme of the 2012 season.