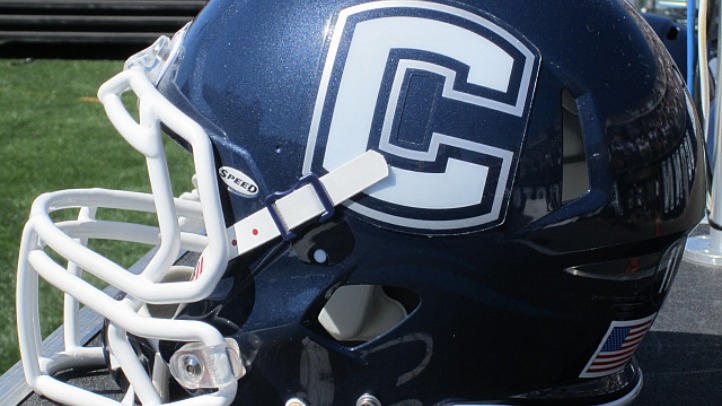 Former UConn offensive tackle Mike Ryan was involved in a serious automobile accident over the weekend after his car drove head-on into another car while attempting to make a left turn near his hometown of Tamaqua, Pennsylvania late Saturday night police said.

Details via The Morning Call:
Ryan was speeding north in the turn lane of Route 309 and hit a southbound car driven by Gary Boettger, 28, of E. Elm Street, Tamaqua, police said. Police said Ryan crossed the double yellow line while trying to turn left onto Taggartsville Road, hitting Boettger's car after Boettger had turned onto southbound Route 309 from Taggartsville. The accident happened just north of Tamaqua, in Rush Township.
23-year-old Brad Petritsch, the son of Mahanoy City Mayor Nancy Petritsch, was a passenger in Ryan's car. He was transported by ambulance to the hospital, treated and released.

Ryan, also 23, was a three-year starter for the Huskies football team. The Cincinnati Bengals signed him as an undrafted free agent this spring but released him on May 2 after he failed a physical. Ryan said that he suffered a "slight knee injury" at UConn's pro day in March. He was also a two-time All Big East selection.

Tamaqua police say charges against Ryan are pending further investigation.