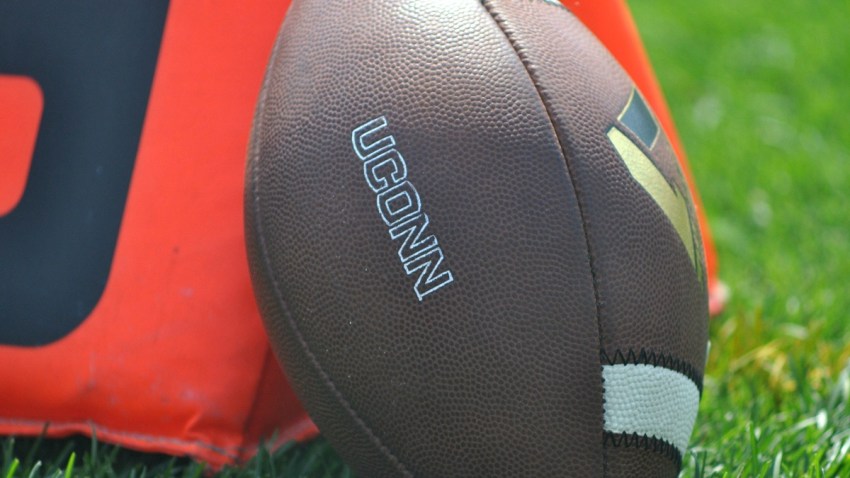 Defensive end Jesse Joseph last played for UConn during the 2013 season. He had a tryout with the Bears last summer, nothing came of it, and that appeared to be the end of his professional football dream.

Then last week, the CFL's Montreal Alouettes, who originally drafted Joseph in the third round of the 2013 draft, announced that they had signed him along with two other players, offensive lineman Jacob Ruby as well as linebacker Nicholas Shortill.

From the Alouettes' website:
Joseph (6'3", 262 lbs.) was drafted in the third round (21st overall) by the Alouettes in 2013 Canadian CFL Draft. He played 37 career-games in four seasons with the University of Connecticut Huskies, recording 118 tackles and 13 sacks. His most dominant performance came against North Carolina on September 8, 2012 where he picked-up eight tackles in a single game. He completed his senior year in 2013 with 40 tackles, including six for losses and a sack. The former Vanier Cheetah participated in the Chicago Bears rookie mini-camp in 2014.
Joseph is a Quebec native, and like former teammate, center Alex Mateas, he's now in the CFL. (One big difference: Mateas was the first-overall pick in the 2015 draft.) Then there's running back Lyle McCombs, who played with Joseph and Mateas at UConn before transferring to Rhode Island; he was signed last month by the Toronto Argonauts.

And now Joseph joins a Montreal team that includes another Husky: Teddy Jennings who, as the New Haven Register's Jim Fuller writes, "tore it up as a rookie in the Arena Football League recording 11 sacks in 15 games."

More from Fuller: "Veteran long snapper Martin Bedard gives the Alouettes three UConn grads on its current roster. By my count there are six former UConn standouts in camp with CFL teams as receiver Kashif Moore and running back Lyle McCombs are attempting to stick with the Toronto Argonauts and Alex Mateas was taken by Ottawa..."
Meanwhile, two players from the 2014 Huskies squad -- Byron Jones and Geremy Davis -- were taken in May's NFL Draft. Jones was a first-round pick of the Cowboys while Davis went in the sixth round to the Giants.