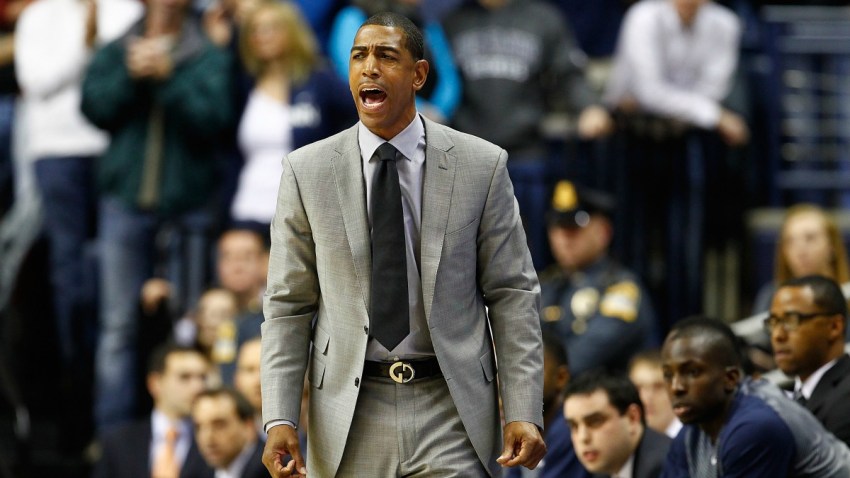 The first day of the rest of the Huskies' lives officially starts Thursday when they face USF in the first round of the American Athletic Conference Tournament.

After finishing the regular season at 17-13 (10-8 in the AAC), including a two-game losing streak, UConn is exactly where senior point guard Ryan Boatright feared: Back against the wall, needing to win the whole thing to get invited back to the NCAA Tournament, where the Huskies won the whole thing 12 months ago.

"The slate's clean, it's zero and zero," Boatright said Wednesday, via the Hartford Courant. "What you did, how you did individually during the regular season, is over. If you played great, forget it. If you played bad, forget it. Reinvent yourself."

Coach Kevin Ollie has preached for months that his team needs to be more consistent, advice that has been heeded but not always implemented. Boatright is the workhorse, but after that, Daniel Hamilton, Amida Brimah, Rodney Purvis and Omar Calhoun have all flashed big-time talents -- just not night in and night out. Put another way: It's tough to win when you're not sure which players will show up to play.

"It takes just getting back to basics, and playing UConn basketball," Ollie said. "I saw [coach Jim] Calhoun do it [in 2011], we did it last year. Just playing possession by possession. There's no rallying cry, you don't put your hat on backward. You just want to win and advance. It's about now. ...
"I need to see them make plays," Ollie continued. "It can't get more simple than that. If there are two guys on Ryan, I do my math, that's 4-on-3, and you should take advantage of that. Guys got shocked a little. They've got to be more confident in their [ball-handling]. The scouting report is out. [Boatright] is the No.1 scorer in our conference, an All-America candidate, and they're not going to let him beat them. So we need a secondary ball-handler to make plays, and Daniel has got to play better."
Meanwhile, Huskies' next loss will be the final one for Boatright, who returned for his senior season to defend that national title.
"It could be my last game every time we step on the floor," Boatright conceded. "We've beaten every team that we'll play in this tournament in the XL [Center], so we should have confidence that we beat the teams already, and where we're playing. And you should have confidence in yourself, period."
Ollie's hoping for a little consistency too.