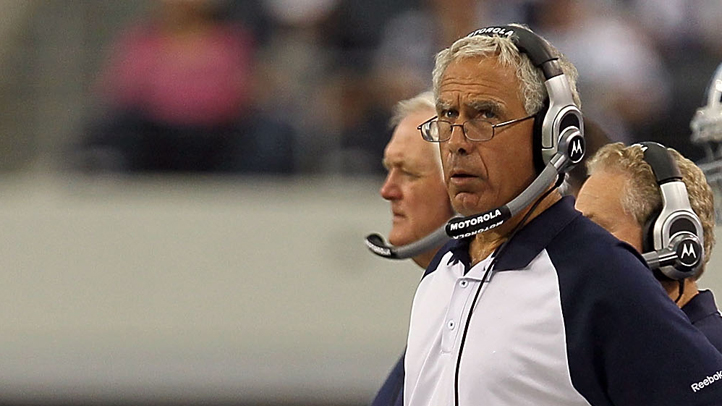 On Wednesday we wrote about the UConn offense, specifically, one of the strongest units on the team -- the offensive line -- and one of the weakest: the wide receivers. No conversation about the 2011 squad would be complete without mentions of a) the dominant defense and b) the unanswered questions in the offensive backfield.

We touched on it earlier this week, but ESPN.com's Big East blog ranked the running backs by team and, well, there's more bad news.

While not necessarily shocking, it's never good to read that you rank dead last in anything. Especially a day after the wide receivers achieved cellar-dweller status.

But this is what happens when the Huskies lose Jordan Todman, the Big East's offensive player of the year in 2010, to the NFL and don't have much in the way of depth or experience behind him. The spring was devoted to installing a new offense, and part of that meant finding players to replace Todman's production. The problem -- Todman's backup a year ago, Robbie Frey, transferred, leaving unproven DJ Shoemate (who transferred to UConn from Southern Cal) and redshirt freshman Lyle McCombs.

These are all points ESPN.com's Andrea Adelson made when ranking the Huskies' running game eighth in the Big East.

But there is an upside. For starters, UConn's o-line is among the best in the conference. If you have to choose, having reliable blockers in an unproven rushing attack is preferable to the opposite. Plus, back in May, former ESPN Big East blogger Brian Bennett wrote that McCombs was one of the UConn players he predicted to have a breakout 2011 season.

"McCombs missed about half of spring practice as he served a suspension for an offseason marijuana arrest," Bennett wrote at the time. "When he got back, he showed some of the speed and shiftiness that had people excited about his potential. D.J. Shoemate exited the spring leading the competition for the starting running back spot, but McCombs could overtake him this fall."

And while it won't help the team this season, the Huskies continue their successful recruiting efforts under Paul Pasqualoni. According to the Connecticut Post, Ansonia running back Montrell Dobbs has accepted a scholarship offer from UConn. Dobbs is the second all-time leading rusher in state history.

Details via the Post's' Sean Patrick Bowley:
"It didn't take much," said Dobbs, who has made no secret of his desire to play for the Huskies since his breakout, all-state senior year at Ansonia. "I pretty much ate breakfast on it."

"It means everything to me," said Dobbs, who ran for 3,445 yards and 40 touchdowns and led the Chargers to the Class S championship game. "I'm a Connecticut guy and to be playing for the best team in your state is an honor.

"It's a huge weight off my shoulders. I got my first offer and it was from school that I wanted it to be. It took awhile before they came around. But it's meant a lot. …Coach Pasqualoni said they were expecting big things out of me."
By our unofficial count, that makes 10 commitments for the 2012 class. And to think, six weeks ago we were worried that the recruiting game might have passed Pasqualoni by.