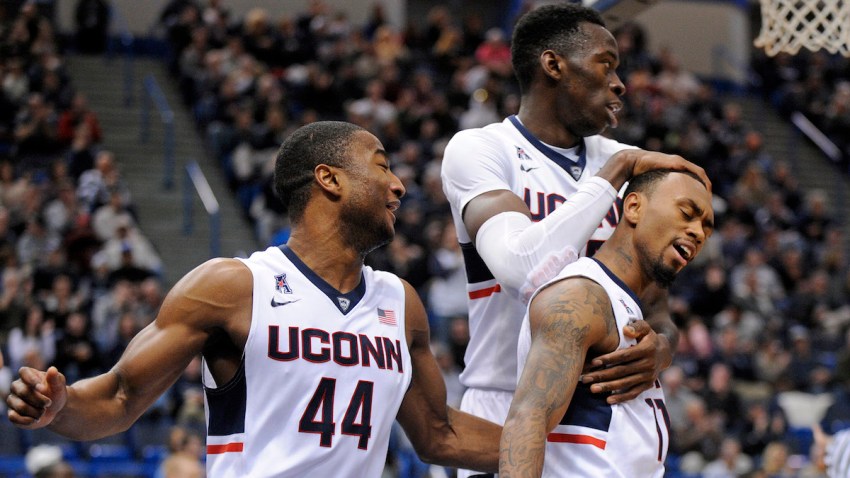 Ryan Boatright didn't think his senior season would play out like this, with the Huskies missing the NCAA Tournament and instead having to settle for the NIT. But that's what happened, and UConn will host Arizona State in the first round on Wednesday. And it's unclear if Boatright, who is battling a left shoulder injury, will be able to take the floor.

It was a stark reminder that the future is now for UConn, that the 2015-16 season isn't far off, and that means life after Boatright.

"I feel like next year is starting now," Rodney Purvis said, via the Hartford Courant. "Not only just me, but for our entire team. Everybody's confidence just has to go up a little bit. Boatright did a whole lot for us, carried us the whole, entire season. Now guys have got to start coming into [their own], because pretty soon there's going to be no more Boatright."

Purvis, who transferred from NC State after the 2012-13 season and watched in street clothes last year as the Huskies made their improbable NCAA Championship run, could be Boatright's heir apparent next season.

"You see [Purvis'] body, you see his athleticism, you see the things he can do," coach Kevin Ollie said. "I just want him to slow down a little bit, especially off the catch, where he's getting those travels. But other than that, man, he's getting the ball fullcourt and going down with a head of steam and it's very hard to stop him when he's doing that."

If it's any consolation, as a freshman Boatright was nowhere near the player he is now. And like Kemba Walker and Shabazz Napier before him, eventually it's time to move on. Unfortunately, there will be no storybook finish for the Huskies this season, at least not one that includes hoisting the NCAA championship trophy.

But that doesn't mean the season was in vain, a point made by Arizona State coach Herb Sendek.

"Too often, you find teams apologizing for being in this tournament," Sendek said Tuesday. "But you look at the field, and it's a group of teams that have had a good season, a successful season, and there are any number of teams that, had they gotten a bid in the NCAA Tournament, wouldn't surprise any of us if they won two games and were in the Sweet 16.

"That's true of Connecticut. I'm just tremendously impressed with their athleticism. They have all the components, a great backcourt, a rim protector [Amida Brimah], they rebound the ball. They're an impressive team, they have a very high talent quotient."

Sometimes -- like last year -- it all comes together. And sometimes, you spend much of the season finding your way, a reality Purvis now understands.

"This year, I had to sit back a little bit, learn from Boat," Purvis said. "And wait my turn. It was kind of frustrating at times. I've got to be honest. I was looking forward to coming in and being more. I can blame some of that on myself. I wasn't ready to play a lot of the games. I've been going through a lot this year. I had a lot of things on my chest. I tried to put that aside and just play the game. Now, I'm just being aggressive, going out there and just playing, laying my body on the line, just letting my talent take over."