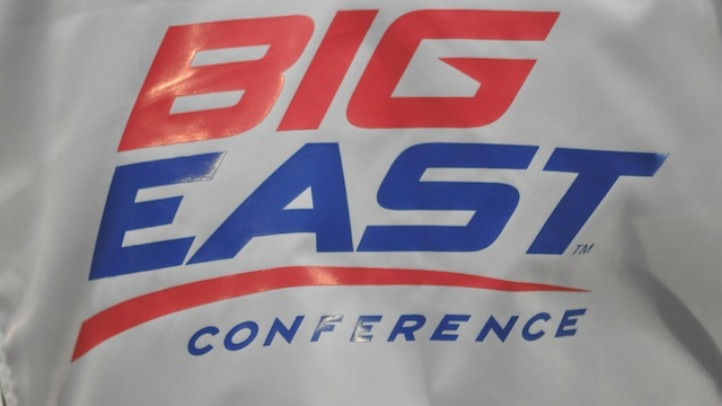 It's not wholly surprising that John Marinatto resigned not even three years after he was unanimously voted into the job of Big East commissioner. Citing burnout and pressure from school presidents to stem mass exodus out of the conference by some of its biggest members (Syracuse and Pitt are headed to the ACC, West Virginia is now a part of the Big 12), Marinatto called it quits Monday. It was something he had considered since April.

"I've been running a marathon not only for the last eight months but for the last 2 1/2 years," he told the Associated Press. "As fulfilling as it can be, it is equally draining. All the assets are in place right now (in the Big East). It's probably time for a commercialized kind of perspective. Clearly the collegiate model is dead."

Marinatto is only the third Big East commissioner in league history and his predecessor, Mike Tranghese, admits that Marinatto "inherited a very, very difficult situation."

And as ESPN.com blogger Andrea Adelson writes, Marinatto, a Providence native who worked as the Friars' athletic director before becoming Big East commissioner, is a good man, but the wrong guy for the job.

"The league didn't need a man well versed in the past; it needed someone who could project for the future. Marinatto couldn't and now, while everyone else is in line waiting to cash in on whatever football playoff system the BCS configures, the Big East is trying to redefine its very identity on the fly."

Which is exactly the problem identified by the AP. Many conference members were privately upset that Syracuse and Pitt were bolting to the ACC, and moreover, Marinatto appeared caught off guard by the news.

UConn president Susan Herbst told the AP that Marinatto's resignation was entirely his decision, adding: "He did a stellar job this past year, enabling the Big East to move forward. We are strong now, thanks to his efforts and tireless work in a very fluid environment."

How strong remains to be seen, of course. Marinatto scrambled to add members but now the NCAA appears headed for a playoff system in football and AQ status will be irrelevant in 2014. And while Herbst spoke kindly of Marinatto's contributions, there's no guarantee the UConn will be a Big East member for years down the road. Herbst has stated on several occasions that she will do what's in the best interest of the university, even if that means following Syracuse, Pitt and West Virginia out the door.