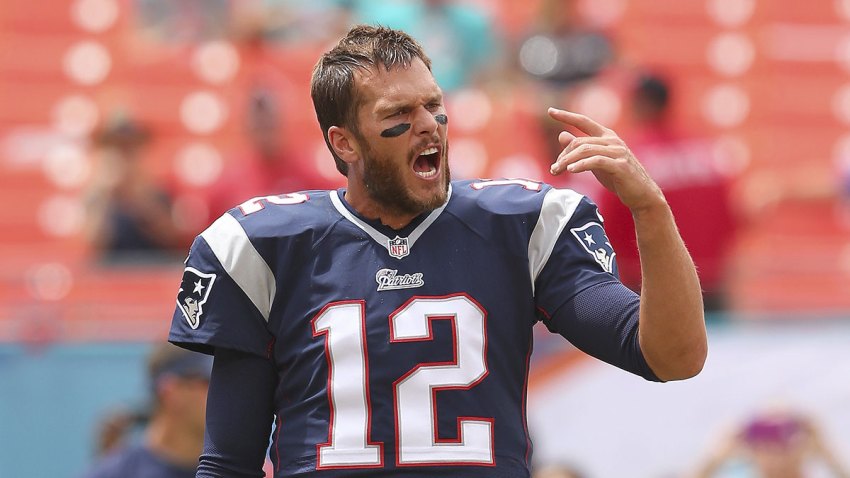 Tom Brady's homage to Grizzly Adams is gone and it has everything to do with the Patriots quarterback trying to change his luck after Sunday's 33-20 loss to the Dolphins in the season opener.

"Well, the beard is gone," Brady said during an appearance on Boston's WEEI, via ESPN.com. "I was pretty pissed off this morning."

Brady finished 29 of 56 for 249 yards with a touchdown, but he was sacked four times, and was just 6 of 20 for 31 yards in the fourth quarter.

"We have to find ways to not get into those long-yardage situations where we become one-dimensional," Brady said. "Because when you become one-dimensional against a good pass rush, that's how they win a lot of games. Just not the way we needed to play that game.

"It's on us players to do a better job. When we have opportunities to hit open passes, we have to hit them. That's what it comes down to. You can't draw up a magic play. We are trying to do everything we can to make the plays that we need to make. And the execution of it out there on the field -- we need to do a better job of it."

The good news is that it's the first game of the season and the Patriots, who currently occupy the AFC East basement all by themselves, are still the favorites to win the division.

"Nobody feels sorry for this team, and there is nobody that can do anything about it except for the guys that are going to be [at Gillette] today," Brady said. "And we have to do a lot better job than we did yesterday.

"I think we are much better than what we were yesterday, but we have to go out and prove it. We have a lot of opportunities left -- this isn't the last game of the year. We need to learn from it, see what kind of mental toughness we have and dig deep and get back to work and see if we can make the improvements that we need to make and try to go out and win a game on the road this week."