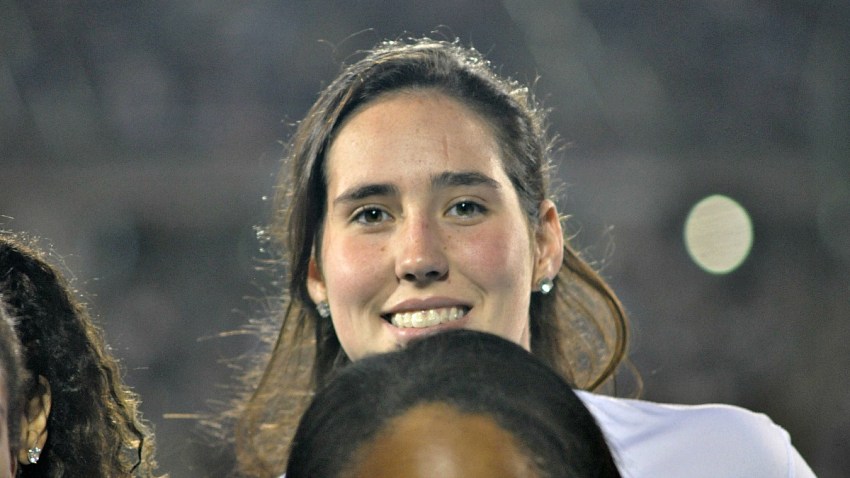 Kia Nurse spent part of her summer training with the national team. But unlike many of her teammates, it wasn't the United States squad. Instead, Nurse was the point guard for Team Canada, an experience that can only help her as she prepares to begin her freshman season with Geno Auriemma and the Huskies.

On Sunday, however, Nurse and her countrymen were on the court scrimmaging against the Americans, which included 33-year-old Sue Bird.

The advice I would really give her is to take it one day at a time and try to get better," Bird said of Nurse, according to SNY.com's Carl Adamec. "Be a good teammate and everything will probably fall into place for you.

"As far as international play, that's different because her role will be different. Even at UConn though you're a freshman and you're young, the oldest player is only three years older. You go on the international stage, like with me, 17 years is the difference. It's a much more physical game."

Nurse, meanwhile, is seizing the opportunity to not only play against some of the best players in the world, but to use her UConn connections to pick the brains of these players.

"It's really exciting to play against some of the players that I watched growing up," Nurse said. "Some of the things they do are just crazy to me now. But to think that one day I'll be able to do them … It's just so much fun.

"I'm really lucky to have this opportunity. These are great players that will expose my weaknesses and show my strengths and you can't ask for anything better than that."

Auriemma was asked about Nurse's unique predicament. "Kia's in kind of a difficult situation," the coach said. "There are a lot of veterans on their team and they're trying to incorporate a lot of youngsters. When you're 18 and playing with pros, it's not the easiest thing in the world. She holds her own out there. She doesn't look intimidated. She doesn't look like she's overwhelmed. But this was only a scrimmage. We'll know more Monday night."

Not surprisingly, the Huskies' 2014 class is formidable. In addition to Nurse, it includes Gabby Williams (5-11, Nevada), Sadie Edwards (5-9, New Jersey) and Courtney Ekmark (6-0, Arizona).