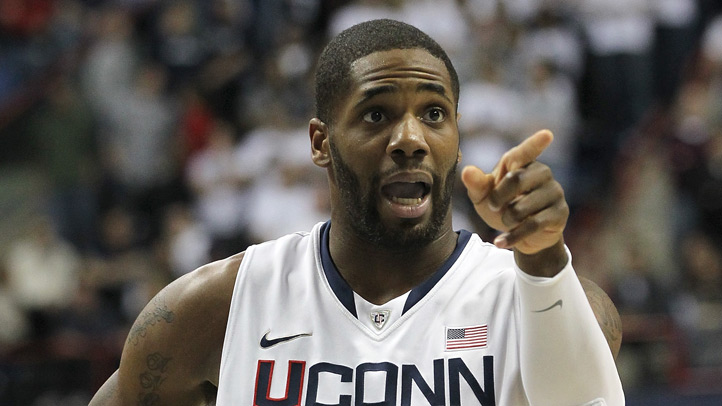 A year ago, we were talking about how the 2011-12 Huskies were in a position to legitimately defend their improbable 2011 national title. Kemba Walker was the only starter not to return and Jeremy Lamb, Shabazz Napier and Alex Oriakhi were all poised to step into bigger leadership roles. Except, of course, nothing went as planned last season.

Jim Calhoun was lost for a stretch in early '12 with lingering back issues, freshman Andre Drummond didn't come in and immediately dominate, and the trio of Lamb, Napier and Oriakhi struggled to pick up the slack left behind by Walker. All of this led to a middle-of-the-pack finish in the Big East and a second-round NCAA Tournament loss to Iowa State. Nearly four months later and five players from the 2011-12 team are gone, including Drummond and Lamb (who left for the NBA) and Oriakhi (who, along with Roscoe Smith and Michael Bradley, transferred out of the program), now a member of the Missouri Tigers.

And while he wears a different uniform, the goal for Oriakhi this summer is identical to the one he had 12 months ago: using his veteran leadership to bring championship experience to his current team. It's a question he can't escape now that he's on campus taking classes in preparation for 2012-13.

"It's an honor that they even look at me like that," Oriakhi said according to the Columbia Tribune in response to some of his teammates' awe at his national title. "But they know I know what it takes to win, so I definitely do have their respect, and they've been doing a great job of just helping me make the transition and helping me get comfortable with everything. I can tell that they really want to win, and they know I can really help them."

Oriakhi is many things on the court but a scoring machine isn't one of them. This isn't an indictment of his talents but a recognition of where his strengths lie. Put differently: Oriakhi can take over a game defensively, controlling the boards, altering shots and forcing an offense out of rhythm.

"He's a rim protector," senior guard Mike Dixon said. "That's something that we needed, especially the way … us as guards have played defense. We've played such tough, on-the-ball defense that sometimes you're going to get beat. That's just how it's going to happen. We've never had a guy to really funnel the ball to in the lane to erase some of those mistakes."

Oriakhi's decision to choose Missouri was made easier by longtime friend Phil Pressey, the Tigers' point guard. "He made the game so easy for me," Oriakhi said. "It was unbelievable. I'm to the point where I'm like, 'It's not supposed to be this easy.' He would just penetrate and dish it off to me, and all I'd have to do is dunk it. Or we'd look at each other, and he'd just throw a lob. The chemistry was unbelievable."

Whether the season culminates in a championship is another issue, but for now Oriakhi is quite happy with his decision, and the Tigers are quite happy to have him.