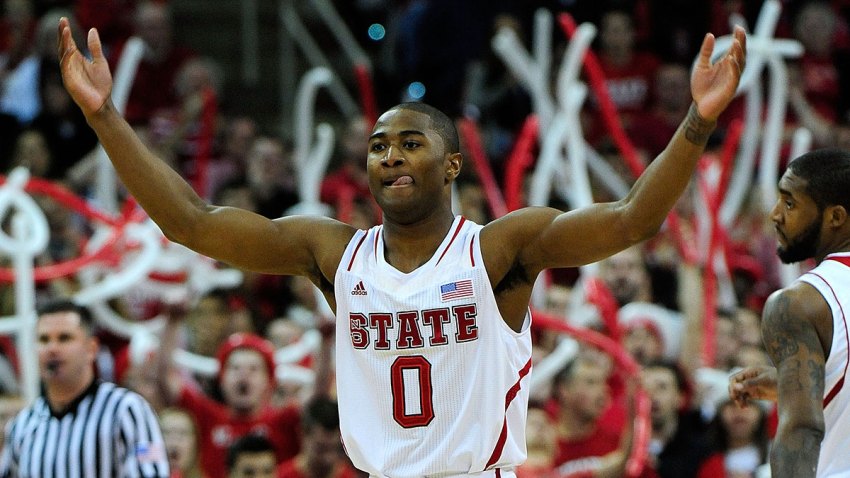 Rodney Purvis is a patient man. But after sitting out last season -- he transferred from NC State in the spring of 2013 -- the 6-4, 205-pound guard is ready to contribute on the court.

But watching the Huskies' title run wasn't without its benefits, chief among them: Learning from two of the best guards in the country, Shabazz Napier and Ryan Boatright. Napier is now in the NBA playing with the Heat but Boatright returned for his senior season and he'll be primarily responsible for filling Napier's shoes. But he won't be alone.

"Sitting out of basketball for a very long time is rough, but I've tried to make it worth it," Purvis told the Hartford Courant's Dom Amore. "I took advantage of everything, going up against guys like Shabazz and Boatright every day in practice, I was in Shabazz's ear all the time, in the room watching film with him, asking questions, and he gave me a lot of great feedback before he left."

One of the biggest takeaways for Purvis last season: The importance of sticking together.

"We stayed together no matter what. Any time you saw one of us, there was always five or six of us," Purvis said. "I don't think people understand how being close off the court carries onto the court. We're really brothers. We don't put on a front for Twitter or the media, we take our relationships seriously amongst each other. We're always there for each other and it carried onto the court. That's how we did it, we stayed together.

"Now, I'm in the guys' ears every day in the locker room, 'Let's stay together, let's do things together.' Me and Sam we're roommates. We go everywhere together, do things together. Same with [freshmen Daniel Hamilton and Rakim Lubin] — I don't want them to feel like outsiders because they're new guys. I'm real strong on brotherhood, that's how I was raised and I saw what brotherhood can do last season and we want that same thing this season."

Boatright and Purvis will be joined in the backcourt by sophomore Terence Samuel and Juco transfer Sam Cassell Jr. And while the group will have plenty of depth, we'll have to wait and see if they're capable of replacing Napier, one of the best players to come through the program in recent years.