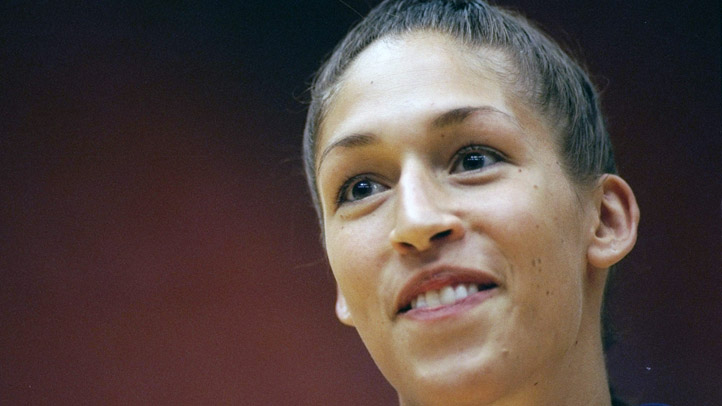 Former UConn star Rebecca Lobo has been named to this year's 11-person Basketball Hall of Fame class.
The Hall made the announcement on twitter Saturday. The class includes names like two-time NBA scoring champion Tracy McGrady, Kansas coach Bill Self, and former Chicago Bulls executive Jerry Krause.
Lobo played for UConn from 1991 through 1995. She was a member of UConn's first national championship team during the 1994-95 season and was named the NCAA "Final Four" Most Outstanding Player for 1995. She was also named National Collegiate Player of the Year for the 1994-95 season, as well as All-American for the 1993-94 and 1994-95 seasons, and Big East Conference Player of the Year for the 1993-94 and 1994-95 seasons.
She went on to earn an Olympic gold medal in Atlanta in 1996 and was assigned to the New York Liberty when the WNBA was formed in 1997. She played in the WNBA until 2003.
After she retired from playing, Lobo went on to work for ESPN as a sideline reporter and analyst.
In 2010 she was inducted into the Women's Basketball Hall of Fame, the first former Husky to join those ranks.
Lobo was also an outspoken advocate for breast cancer awareness. Her mother RuthAnn battled the disease during Rebcca's time at UConn and passed away from a reoccurrence in 2011.
Lobo and the rest of the Hall of Fame class will be enshrined at a weekend-long event that begins on Sept. 7. For more information and to purchase tickets, visit the Hall of Fame website.
Copyright AP - Associated Press