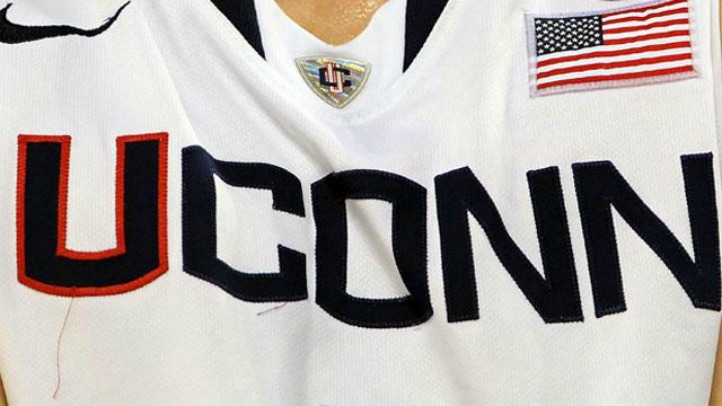 Even before coach Jim Calhoun fractured his hip in a cycling accident earlier this month, the Huskies basketball team was going to look completely different in 2012-13. Luckily, Calhoun will recover completely and take his place on the bench, except that he'll have a sea of new faces looking back at him.

In typical Calhoun fashion he sounds unconcerned, probably because in the scheme of things, rebuilding a program is much less daunting that beating cancer. Twice. One of the players who could help get the Huskies back to their lofty perch on the national stage is R.J. Evans, the Holy Cross graduate with one year of eligibility remaining. Evans brings veteran leadership to the backcourt and his experience could be complement Shabazz Napier and Ryan Boatright nicely.

But Evans, whose on-court style is more "steady as she goes" than frenetic, is about more than just basketball. "I know I can bring a lot to this team on and off the court," Evans told the Hartford Courant's Dom Amore last month. "I want to set a good example. I'm older, I've been around longer and I've seen a lot more."

With a roster full of young faces, Evans' experiences could be invaluable. But he also wants to contribute on the court, helping the Huskies win basketball games even if there are no postseason tournaments to look forward to in 2013.

"I can't wait," Evans told TheDay.com's Gavin Keefe about the first day of practice. He's been in Storrs this summer taking classes and living on campus and easing into his new life.

"It's a good adjustment period...," Evans said. "I feel like we're creating a good bond, which will help us out in the season."

That's the goal. And while it's sacrilege to suggest that expectations for the upcoming season are exceedingly low, maybe that's a good thing. A pressure-free environment for the young players to learn what big-time college basketball is all about and Evans there to help them.