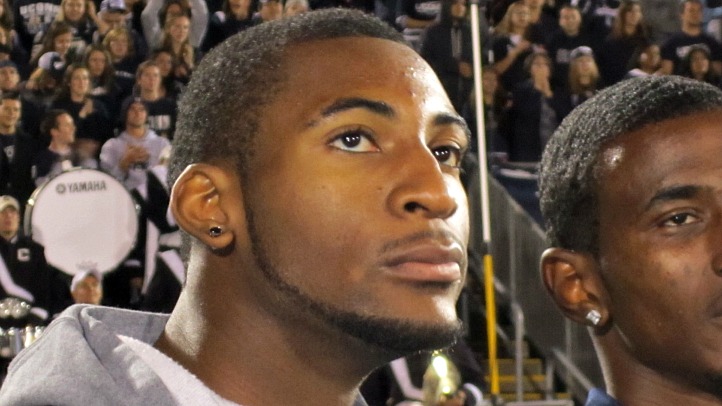 The top basketball recruit in the country broke his nose and suffered a mild concussion during practice at UConn's campus in Storrs on Friday and it looks like he won't be playing in this week's exhibition game.
Andre Drummond left practice with a bloody nose after colliding with player on Friday, UConn's assistant athletic director Tweeted on Friday.
Drummond has been checked into UConn's infirmary and will remain there overnight as a precaution, according to UConn.
Coach Jim Calhoun said the team will not rush Drummond back for UConn's game against American International on Wednesday night or for any target date.
The team wants him ready for whole year and it does not make sense to rush him back for an exhibition game, according to UConn.
Drummond will be fitted for a mask on Monday and will have to wear it for six to eight weeks.