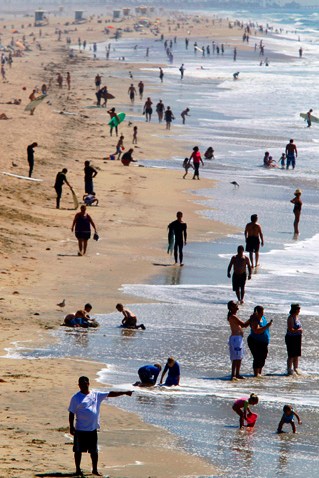 Part of the process of rebuilding the UConn football program is stocking the roster with Bob Diaco's players. That will start in earnest this summer, when his first wave of recruits makes their way to Storrs. As it stands, the Huskies have 14 commitments for the 2015 class, the latest is 6-6 wide receiver Frank Battle from Belen Jesuit (Fla.)

He's the No. 38 player in the '15 class coming out of the Miami-Dade area and as recently as June he looked to be headed to Syracuse. On Tuesday, Battle's coach, Richard Stuart, confirmed that he has committed to UConn.

"UConn's a great spot for him," Stuart told the New Haven Register's Jim Fuller. "He's an outstanding student and UConn is a great academic school. He has great hands, he plays basketball here as well and he has a lot of upside."


Battle has played primarily in a Wing-T offense and Belen, which emphasizes the running game over the passing game, but Stuart adds that "we are definitely going to try to get him the ball more this year."

UConn's other 2015 commitments include: QB Tyler Davis, DT Kevin Murphy, OLB Connor Freeborn, DE Phillipe Okunam, FS Marshe Terry, TE Ben Hartwick, WR Aaron McLean, TE Ian Campbell, LB Nazir Williams, DB Aaron Garland, DB John V. Robinson, TE Chris Lee, CB Justice Pettus-Dixon.