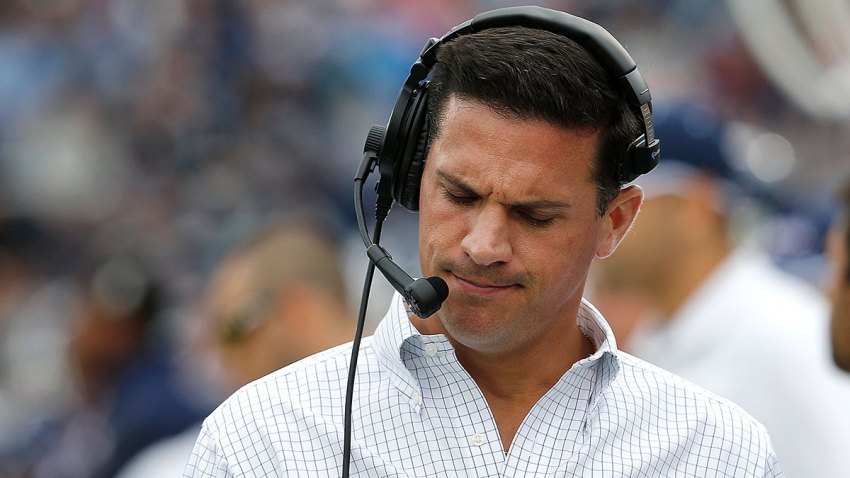 If anyone can save UConn's football program it's Bob Diaco. The problem -- and this is something he's pointed out pretty much since arriving on campus in Dec. 2013 -- is that it's a multi-year process.

Last year's two-win season offered a glimpse of what fans could be in -- in the near term, at least -- and unless the Huskies find a quarterback, we could see more of the same in 2015. Which explains why the Orlando Sentinel's preseason FBS rankings have the Huskies at 120th in the nation. As has been the case in recent years, team strengths lie on the defensive side of the ball -- "... the team welcomes Florida State transfer E.J. Levenberry to join experienced linebackers Marquise Vann and Vontae Diggs."

Meanwhile, questions remain on offense, particularly at -- you guessed it -- quarterback.

"The lack of a true starting quarterback will undoubtedly be the biggest issue for the Huskies to tackle in August along with addressing the passing game following the loss of Geremy Davis, who tallied 2,292 career yards and seven touchdowns at UConn, depth at the running back position and continuity on the offensive line."

Not surprisingly, the outlook is decidedly grim heading into next season, which shouldn't come as a surprise to people paying attention.

"UConn still faces a long climb toward joining the conference elite and a tough schedule certainly won't do much to help the win column," the Sentinel explained. "Seven of the first nine opponents on the Huskies' 2015 schedule boasted winning records last season. UConn's nonconference schedule is challenging, with road contests against BYU, Missouri and a home game against Army."

That doesn't mean Diaco won't continue the rebuilding process, just that these things take time.