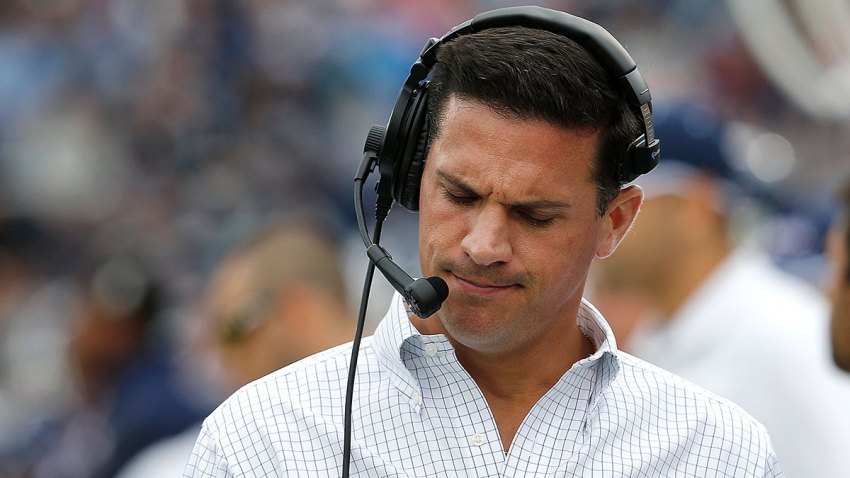 SBNation rolled out a UConn football preview this week and thorough doesn't begin to describe it. Kudos to Bill Connelly for the exhaustive effort. Unfortunately, a team that we've all known to be in rebuilding mode well before coach Bob Diaco arrived on the scene in December 2013, remains so after his first full season yielded just two wins.

The issues haven't changes -- starting with finding a starting quarterback -- but Connelly does offer some hope by looking at other FBS programs that saw surprising success under new coaches entering their second season.

"There were second-year surges last year -- Sonny Dykes at California, Bret Bielema at Arkansas, Dave Doeren at NC State, Skip Holtz at Louisiana Tech, Sean Kugler at UTEP," Connelly wrote on Wednesday. "On average, these five went from three wins and an F/+ ranking of 103rd in 2013 to seven wins and 51st in 2014. None of the five was expected to do as well as he did. That's the Year Zero effect."

Sadly, Connelly doesn't expect that same good fortune to shine on the Huskies in 2015.

"Is there potential for a similar rise at UConn? Probably not. If the running game catches hold, then there's possible for improvement into the 90s or so on offense, and if the run defense improves as I expect, then maybe the defense will creep back into the 50s or 60s in Def. S&P+. Average that out, and maybe this becomes a top-80 team."

Hey, it's better than going backwards -- though, to be fair, UConn ranked near the bottom of all FBS programs in most major categories last season. That said, if you're a glass-half-full type, Connelly does expect some improvement, even if it's marginal at best.

But that's too big a leap to count on, especially considering how bad the offense has been for going on five years now. The odds are much better than UConn improves to around 100th, and while that's something you can build off of, it won't result in many 2015 wins, not with only four opponents who ranked worse than 73rd last year."

None of this would come as a surprise to Diaco, we'd imagine. He's been preaching longer than anyone that this wasn't an easy rebuilding project. The question now becomes whether the Huskies can get better -- even if incrementally -- this season and beyond.