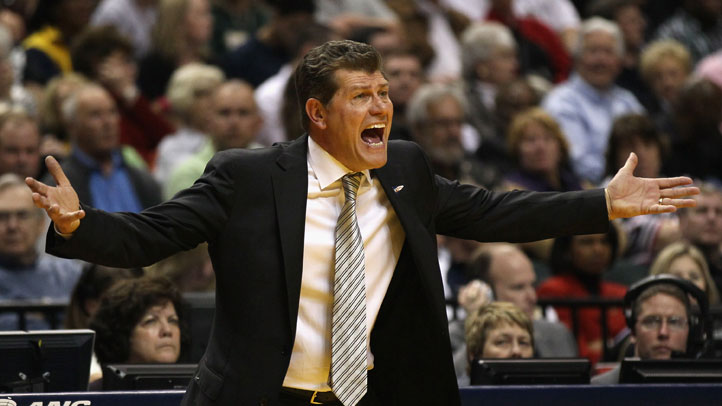 We're still a few months from the 2012-13 season but college basketball is a non-stop, year-round endeavor. Even in the summer when players are working out (or representing their country), coaches are recruiting, athletic directors are working through schedules and the NCAA is overseeing it all. It explains why in 15 months the UConn women's team will play Ohio State in the first ever Hall of Fame Challenge.

Details via the Associated Press:
The two powerhouse programs will play each other as part of a quadruple-header on Dec. 1, 2013. Marist will face Old Dominion; Monmouth takes on Boston University; and St. Bonaventure will meet Bowling Green.
The four match-ups will take place in Springfield, Mass., home of the Basketball Hall of Fame, but the Huskies and Buckeyes will also host the other teams in a round robin tournament leading up to the Dec. 1 games. According to the AP, Marist, Bowling Green and Monmouth will play at Ohio State. Boston University, Old Dominion and St. Bonaventure will be at UConn. These games will be played between November 22-27, 2013.

"We are excited to announce the first annual Basketball Hall of Fame Women's Basketball challenge," John L. Doleva, President and CEO of the Basketball Hall of Fame, said according to the news release. "This is a great platform to celebrate Women's athletics as well as showcase some of the best college basketball programs in the country."