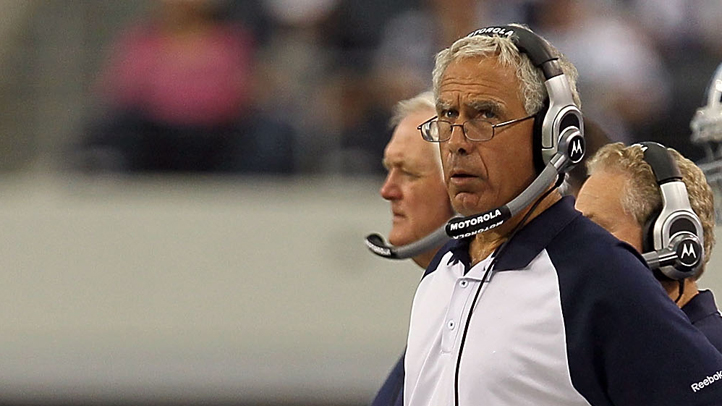 Today's the day: the start of training camp for the UConn football team and the first official fall practice for new coach Paul Pasqualoni.

Since he was hired in January, we've wondered whether the college game had passed him by (he spent the previous six years in the NFL), especially when it came to recruiting -- the lifeblood of any program. Turns out, we couldn't have been more wrong about the latter, which leads us to believe that Pasqualoni will have little trouble adjusting to the college coaching experience. After all, he had plenty of success at Syracuse during his 18 years there starting in the late '80s.

Further proof that the Huskies, who are picked to finish sixth in the Big East preseason poll, should be fine: for starters, that defense, which we're all familiar with at this point. But more than that, maybe the offense (where expectations are decidedly low in the eyes of fans and media) could be a pleasant surprise. Not so much because a starting quarterback candidate has magically emerged from the pack, or depth suddenly appeared at running back, but because of the man Pasqualoni hired to run that offense: George DeLeone, who was Syracuse's offensive coordinator during Pasqualoni's time there.

The Hartford Courant's Desmond Conner spoke with former Syracuse quarterback Don McPherson, who was on the 1987 team that went 11-0-1 and finished fourth in the country. It was also Pasqualoni's first year with the team, then as a linebackers coach. Conner writes that DeLeone was calling the plays for Syracuse that year and had a quarterback in McPherson who made the dual-threat QB fashionable long before now.

"The two of them together, Pasqualoni and DeLeone, were like mad scientists," McPherson told Conner. "They were just throwing offenses and defenses out, doing all kinds of crazy things. That team, that year changed a lot of things in college football. I don't think a lot of people give them the credit they deserve with what they did at the time, especially DeLeone. …"

"How do you first look at all those different things, look at the talent that you have on your side of the ball, and then look at all the things you can do, and then how do you deliver that? How do you coach that? No one — I mean no one — was better at that than George DeLeone. And then when Paul took over after Mac [then head coach Dick MacPherson] left, he pulled it together and orchestrated that program as you saw, very well, though the '90s."

The takeaway: expectations might be low for the Huskies outside the program, but as long as DeLeone is drawing up the game plans -- and the best defense in the conference plays like it -- UConn could be a lot better than any of us think.