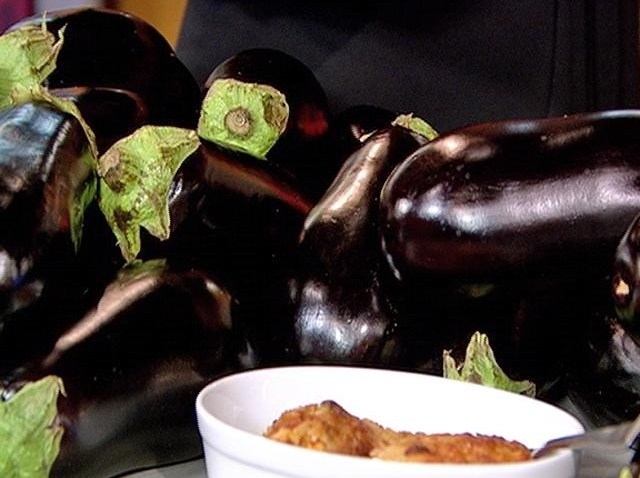 Ingredients:
Eggplant-stem removed, sliced into 8 lengthwise slices about1/4" thick
½ Cup Extra Virgin Olive Oil
¾ Cup Onions-diced
2 tsp. Garlic-minced
1 ½ Cups Ricotta Cheese
1 Cup Cooked Chicken Meat-cut into ½" pieces or shredded
¼ Cup Parmesan Cheese-grated
Fresh Basil Leaves-cut or torn into pieces
Salt and Black Pepper to Taste
Directions:
Heat grill on high. Lightly coat the eggplant slices with half of the olive oil.
Grill eggplant for about 2 minutes on each side just to soften and obtain grill flavor. Let cool.
Meanwhile, heat a sauté pan heat on medium heat.
Add the remaining olive oil, add onions, cook for 2 minutes until softened and sweet smelling,.Add the garlic and cook for another 30 seconds.
Remove from pan and let cool. \
To prepare the filling combine the ricotta , chicken, onions, garlic, Parmesan, and basil. Season to taste with salt and black pepper.
Lay out the eggplant slices, season lightly with salt and pepper if desired.
Divide the filling among all 8 slices, and roll eggplant around filling.
Serve at room temperature or place the rolls in a casserole dish and heat in a preheated 350ºf oven for about 25 minutes or until hot.
Serve with your favorite tomato sauce. Enjoy!