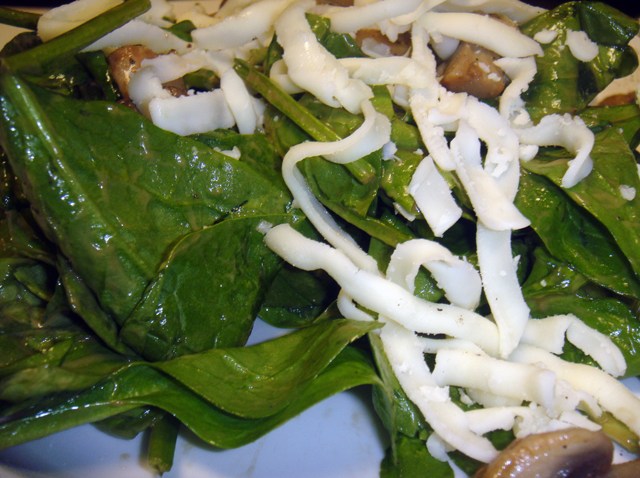 1 pound cleaned spinach
1 pint grape tomatoes cut in half
1 small red onion thinly sliced
4 hard boiled eggs peeled and chopped
¼ cup shredded cheddar cheese
4 strips bacon cooked and crumbled
¼ cup red wine vinegar
2 tablespoons olive oil
1 tablespoon chopped garlic
1 teaspoon kosher salt
1 tablespoon honey
Place the cleaned spinach in a large bowl. Top with the grape tomato halves, sliced red onion, chopped egg, and cheddar cheese. Then in a small mixing bowl combine the crumbled bacon, red wine vinegar, olive oil, chopped garlic, kosher salt and the honey. Mix well and drizzle over the salad. Toss well and serve.