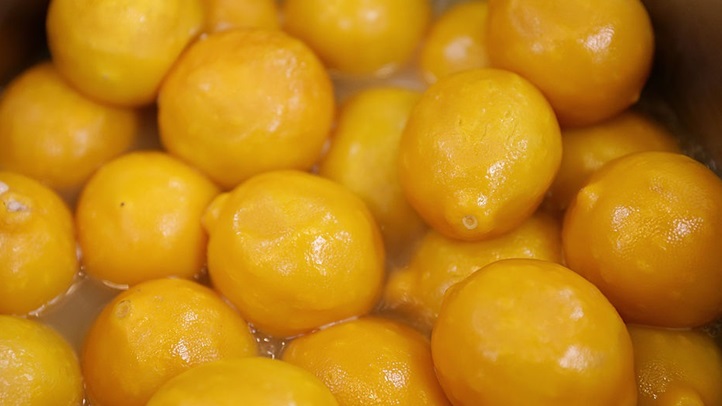 This recipe makes about 20 small two ounce glasses.
Ingredients:
Sweetened Condensed Milk 1 Can
Egg Yolks 4 Each
Fresh Lemon Juice 5 Oz.
Cookie Crumbs 1 Cup
Pomegrante Seeds ½ Cup
Instructions:
Lay out 20 small clear glass serving glasses on a tray
Place the condensed milk in a bowl large enough to accommodate the remaining ingredients.
Add the egg yolks one at a time, whisking until smooth.
Gradually add the lemon juice while whisking, whisk until smooth.
Evenly divide the mixture among the serving glasses and chill at least 4 hours or overnight.
Top each varrine with a sprinkling of your favorite cookie crumbs and pomegranate seeds. Enjoy!
Please visit Chef Jamie's Facebook page.