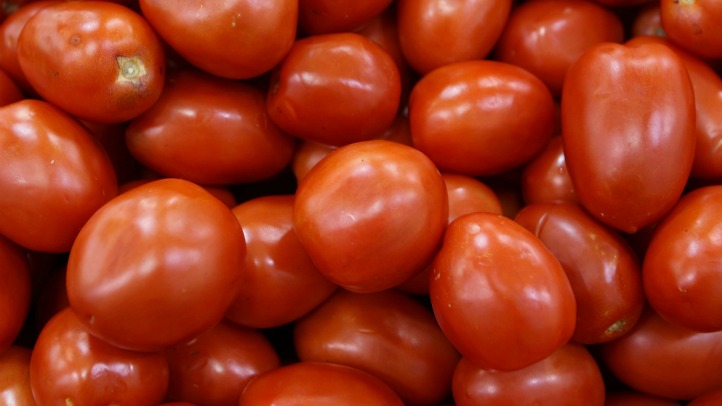 Ingredients:
2 pounds ripe tomatoes
10 fresh basil leaves, torn or cut up
5 T. olive oil
1 garlic clove, whole
Salt & Pepper to taste
Scald the tomatoes in boiling water. Peel, seed and dice them.
Heat oil in a skillet and sauté the whole garlic clove. Remove when brown.
Add the tomatoes and salt & pepper.
Cover and simmer 20-30 min, stirring occasionally.
Add basil at the end.