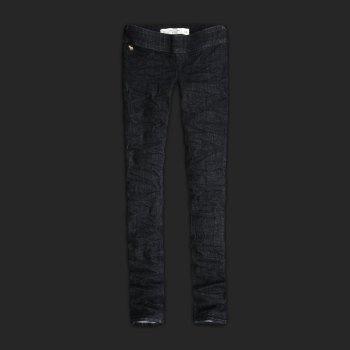 Abercrombie
Abercrombie does Jeggings.
GOOD JEANS: Abercrombie and Fitch has been no stranger to sales this year, and as an additional effort to boost profits, has announced a promotional price cut on all of their signature jeans. Their denim price points have no doubt risen since the brand's re-launch, but the big moose is now knocking their jean prices down between $10-20 for a limited time. Even Jeggings (which is also how they refer to them) are marked down to $48 from $68 and the old stand-by's, destroyed denim boot-cut denim, start at $70.
BUY IT: Visit Abercrombie and Fitch in the Westfield Shopping Mall in Trumbull.