3 Treated After Plane Crash in Danbury
Danbury Mayor Mark Boughton said three people onboard are okay.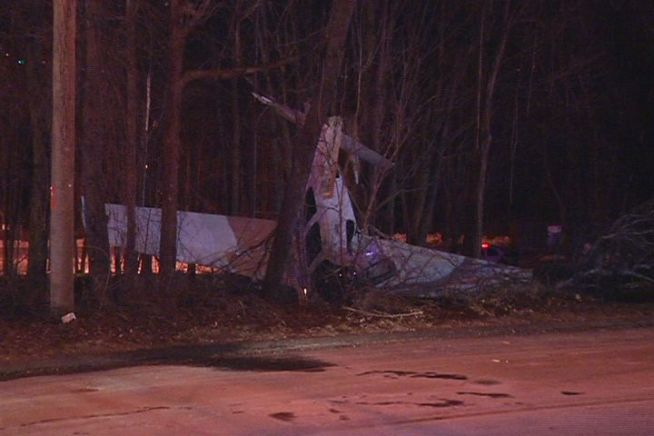 A small plane crashed on South Street in Danbury. All three passengers walked away from the crash unscathed, thanks to a unique parachute safety system.
Three passengers onboard a plane that crashed in Danbury on Tuesday have all walked away without serious injuries, according to officials.
A plane coming from Groton crashed on South Street in Danbury around 7:30 p.m.
Some type of chute was used to help bring it down slowly after a mechanical problem.
Officials at the scene said that the pilot is a licensed instructor who was giving a lesson to a student. A friend of the student was also onboard.
All three were treated at the scene for minor injuries.
According to the FAA registry website, the plane is a Cirrus Aircraft that can seat up to four people and carry a maximum weight of 12,499 pounds.
Connecticut Light & Power reported about 1,020 power outages in the area right as a result of the crash. A
representative with the company said they had to turn off the power while the plane's parachute was being removed from wires. Power was restored within the hour.