21-Ton Cheese Theft Ranks Among Biggest Recent Food Heists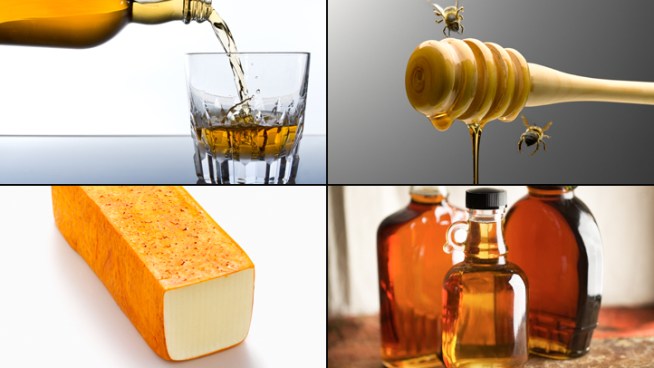 Getty Images
Whiskey, honey bees, muenster cheese and maple syrup top the list of the biggest food-related heists. Thieves took 500,000 bees from a local beekeeper in Canada.
Nuts, honey, cheese. No, these are not the ingredients for your perfect cheese board. It's a list of edible items pilfered in a string of recent giant heists.
An Illinois man accused of stealing 21 tons (42,000 pounds) of cheese was arrested Tuesday afternoon. The stolen Muenster from Wisconsin was worth $200,000, according to NBC Chicago.
Other heists have left the robbers laughing all the way to the bank with their pricey - and delicious - loot. Here's a look at several: