Kaitlyn McGrath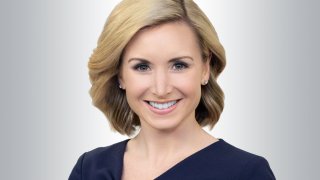 Kaitlyn McGrath is a First Alert Meteorologist for NBC Connecticut. You can catch her weekdays on NBC Connecticut News at 11 a.m. and during the evening shows on NBC Connecticut.
Kaitlyn has a passion for helping people. She loves being responsible for breaking down critical information and relaying it to viewers. Whether it's on a daily basis, helping them plan their day, or keeping them safe and informed when dangerous weather conditions strike, Kaitlyn is on it! Kaitlyn has been honored with the NWA Seal of Approval from the National Weather Association.
Some of the most memorable moments in her career have been covering the May 15, 2018 tornado outbreak and numerous nor'easters and blizzards here in Connecticut. Her passion for weather was sparked at a young age when she watched Hurricane Bertha tear through Ocean City while she was on a family vacation.
Before calling Connecticut home, Kaitlyn worked at WCSC-TV in Charleston, South Carolina where she started her career.
When she's not reporting on the weather, you can find Kaitlyn outdoors or volunteering. Kaitlyn is a volunteer with the Red Cross as a Community Disaster Preparedness Educator and Blood Donor Ambassador. She also loves hiking, biking and running through different areas in Connecticut. As an avid skier, Kaitlyn is thrilled to live a short drive away from the many ski resorts in New England!