One of the big concerns with Tropical Storm Henri is heavy rainfall and damaging winds.
As Henri approaches Connecticut, we'll see periods of off and on rain, heavy at times, throughout the morning.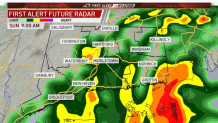 As the storm approaches the Connecticut/Rhode Island border, heavy rain will pour in parts of eastern Connecticut.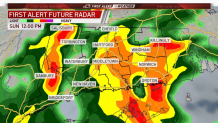 The heavy rain will continue in parts of the state throughout the afternoon.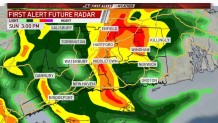 The bulk of the rain will clear out later Sunday night, but we'll be left with showers and downpours into Monday.
Parts of the state could see more than six inches of rain from Henri.