Keisha Grant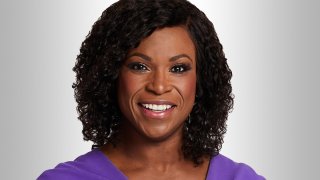 Keisha Grant is an anchor for NBC Connecticut. She can be seen weeknights at 5 p.m., 6 p.m. and 11 p.m. alongside co-anchor Mike Hydeck and First Alert Chief Meteorologist Ryan Hanrahan.
Keisha is an Emmy Award winner who has covered a wide range of breaking news stories from coast to coast, including some of Connecticut's most memorable headlines of the last decade.
She has been honored by the NAACP for her commitment to community involvement. She has also been honored with awards from several other organizations including The Ohio Valley Chapter of The National Academy of Television Arts and Sciences, The Society of Professional Journalists, and MADD.
Most recently she was the recipient of the Community Award, an honor bestowed upon her by the Consul General of Barbados in New York, recognizing her contribution to the field of journalism while proudly representing her Bajan heritage.
Keisha loves hiking, traveling, mentoring youth and enjoying everything that nature has to offer.
She says her parents are her role models and credits her mother's strength and her father's West Indian culture to her strong values and work ethic.
Keisha lives in the Farmington Valley with her husband, daughter, and son.