Shannon Miller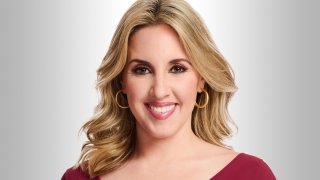 Shannon Miller co-anchors the weekday 4:00 p.m. newscasts at NBC Connecticut. Her reporting can also be seen throughout the week along with her work for NBC Connecticut Investigates.
Shannon has made multiple appearances on Dateline for her extensive reporting on the murder and disappearance of New Canaan mother of five Jennifer Dulos. In 2021, Shannon earned two Boston/New England Emmy nominations for her reporting on the case, including the nomination for Outstanding Crime News.
In 2020, Shannon was nominated for a Boston/New England Emmy for her investigation into PFAS, an emerging contaminant found in firefighting foam and common household products.
Before coming to Connecticut, Shannon was an anchor and reporter at KARK/FOX61 in Little Rock, Arkansas. She was the only reporter to speak in a jailhouse interview with the suspect in the murder and kidnapping of realtor Beverly Carter. Shannon appeared on Dateline to detail her exclusive one-on-one interview. The statements the suspect made on camera to her were later used by the prosecution as a key piece of evidence in the trial where Shannon took the stand and testified as a witness. The capital murder case ultimately resulted in a life sentence.
Shannon was also a morning anchor in Springfield, Missouri and got her start in TV news as a reporter and anchor in Fayetteville, Arkansas where in 2011 she covered the most deadly and devastating tornado in recent history in Joplin, Missouri.
She graduated Phi Beta Kappa from the University of Oklahoma with a Bachelor of Arts in Journalism. While in college, she interned for CBS Sunday Morning and contributed reports to ESPNU and FOX Sports Southwest.
Shannon was born in raised in the Dallas/Ft. Worth area.