Taylor Kinzler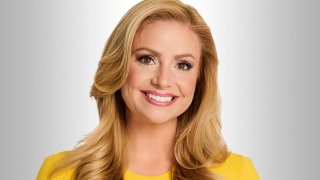 Taylor Kinzler is the host of "CT Live!", NBC Connecticut's morning lifestyle show. Airing weekdays ( Monday- Thursday at 11:45 a.m. and Fridays at 11:30 a.m.), Taylor highlights the best local eats, must-visit destinations, entertainment and more. Her reporting can also be seen every Friday at 4pm, where she shares stories about local heroes making a difference in their communities.
After working as a production assistant in Washington, D.C. for the National Press Club and NBC Sports Washington, Taylor received a degree in broadcast journalism from American University in 2015. She then began her television career as a reporter and anchor at WABI TV5, the CBS affiliate in Bangor, Maine, becoming one of the youngest female journalists to anchor the station's 6 p.m. newscast. While in Maine, Taylor gained national recognition for her coverage of several high-profile trials, with her reporting featured on CNN, and was also honored by the Maine Association of Broadcasters for her station's 2016 Presidential Election coverage.
In 2020, Taylor was named one of Hartford Business Journal's "40 Under 40", recognized for her work highlighting local businesses impacted by COVID-19. In addition to her passion for storytelling, Taylor is actively involved in the community, volunteering regularly with local chapters of United Way and Best Buddies Connecticut.
Fun fact: Taylor won the title of Miss Massachusetts, and competed at the 2013 Miss America competition!
In her spare time, you'll likely find Taylor, a self-proclaimed 'foodie', trying out a new local restaurant or on a never-ending quest to find the best cup of coffee in Connecticut. She also enjoys hiking and discovering all of the beautiful trails across our state.