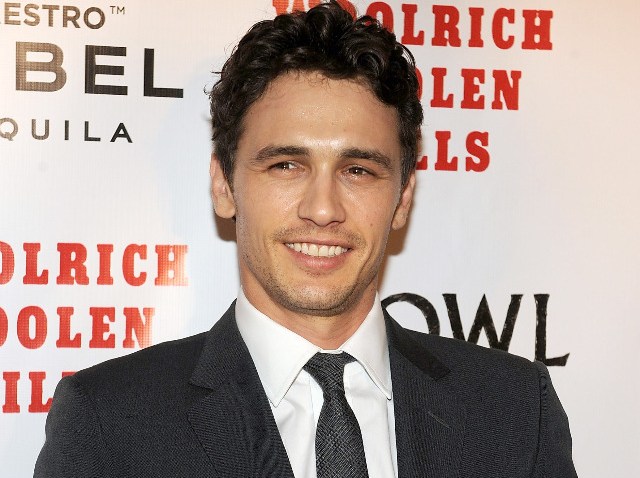 COME TO PAPA: Since they broke into the mainstream a decade ago with their hit "Last Resort," Papa Roach has sold more than 10 million records. Since their multi-platinum album "Incest" in 2000, the rockers have released four more studio albums. Tonight, they're taking hitting the stage at the Oakdale in Wallingford. Joining Papa Roach is Skillet, who broke through in 2006 with their album "Comatose." Tickets for tonight's 7 p.m. show are $41.50.
THE POEM THAT ROCKED A GENERATION: In 1955, Allen Ginsberg wrote the poem "Howl," which became one of the seminal works of the Beatnik generation. It was also one of the most controversial works of the era. In fact, "Howl" landed an obscenity charge for Ginsberg. The poem, and all that surrounded it, are now the inspiration for a movie of the same name starring the likes of James Franco, Jon Hamm and Mary Louise Parker. Tonight at Yale, you can check out the movie as part of their Films at the Whitney. Before the screening (that's how you know it's a big deal) you can discuss the film and the poem with Yale professors, and afterward, there's a Q&A with James Franco himself. Admission is free. The movie starts at 7 p.m.
ERUPTING ON STAGE: First things first, this next event may be the definition of adults only, as is the description. Now, let's see how far we can take this one before we join Allen Ginsberg with the obscenity police. You played the air guitar countless times in your bedroom when you were growing up. Chances are you did other things countless times in your bedroom during that same time-frame. Tonight, you can combine those skills in New Haven. The Air Sex World Championships are coming to Toad's Place. And yes, that's exactly what it sounds like. Here's what you need to know. It's a lot like air guitar, but instead of rocking out with an imaginary backing band, your doing the imaginary deed with an imaginary partner. Forget karaoke, or even delivering a State of the Union Address, we think this one takes the most (shall we say) cohones. You can dress up however you like (as long as you aren't dressed like Diana Taurasi on the cover of ESPN the Magazine), and you can do whatever you like (as long as the imaginary act isn't completed in real life if you catch our meaning). Perhaps it may be a bit more fun to watch. Either way, Tickets are $10. The show starts at 9 p.m.