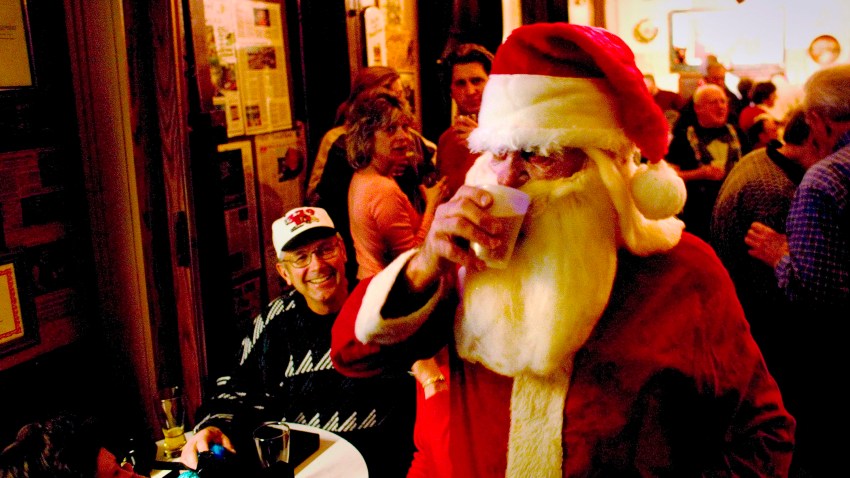 So it's Christmas Eve -- a time for friends and family to gather and celebrate the holiday. Unless, of course, you're not. In that case, it might be a night to order in some Chinese food and find something decent to watch on TV.
We also found a few diamonds in the rough out-and-about to help you enjoy the holidays (or some really good food). Who knows, maybe you'll start a new family tradition?
WALKIN' IN A WINTER WONDERLAND: The New England Carousel Museum in Bristol has been transformed for the holidays. Stroll through their Winter Wonderland Exhibit today, and enjoy all the museum has to offer, surrounded by a holiday backdrop. There are twinkling lights (thanks for noticing), miniature carousel pieces, and holiday decorations to delight the entire family. Tickets are $5. 10am-5pm.
HOLIDAY ANGELS: Make your way to Burtons Grill in South Windsor, to enjoy a delicious meal for a great cause. The restaurant is offering their Angels & Elves Holiday program to benefit the Tri-Town Food Pantry. The Mission of Angels & Elves, along with the Hockanum Valley Community Council, is to help people and families during the holiday season. Burtons is asking guest to either "Be an Elf," and donate anything to the cause, or "Be an Angel," and donate $50. The money will be used to provide people with food, basic necessities and hope during the holidays. 5pm.
SAYING THANKS: The Hungry Tiger is giving back a bit to their customers on this Christmas Eve Day. The Tiger's Customer Appreciation Party is a free buffet at the club in Manchester with live music provided by Six String and Rhythm. The party starts at noon. And don't worry, you'll all still have time to make it to Grandmother's house for Christmas Eve Dinner. Last call is at 6pm.