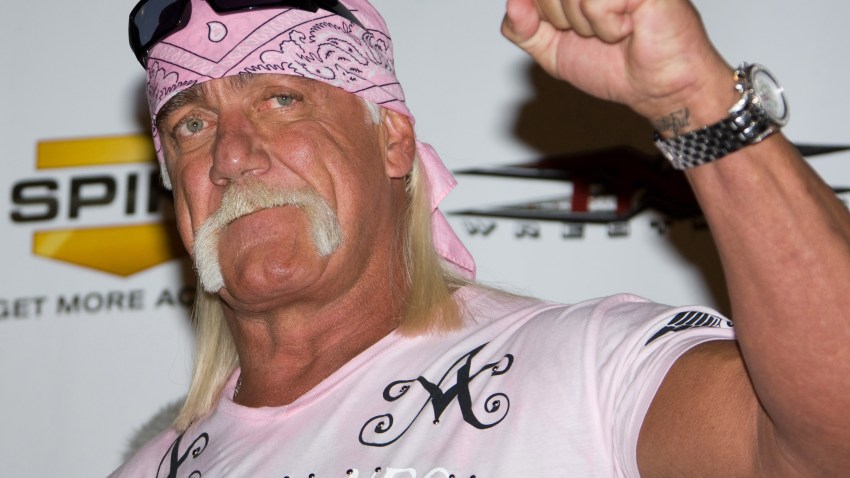 DYNAMITE!: thursday... Thursday... THURSDAY!! Feel the impact tonight in Wallingford as Total Nonstop Action (TNA) Wrestling comes to town. The organization is coming to the Dome at the Oakdale for their Thursday night Impact show (check your local listings) to lay a little smackdown in the backyard of chief rival. In case you haven't watched wrestling in a while, TNA has some of your old favorites from Kurt Angle, to Mick Foley, Rob Van Dam, and even Hulk Hogan, Ric Flair and the one and only Jimmy Hart. It's like the 80s and 90s never went away. The highlight of tonight's lineup is the TNA World Heavyweight Championship Match between Jeff Hardy and Mr. Anderson. Tickets are $36-$86. Fans who purchase a $71 ticket get a special meet and greet with TNA Superstars at 5:30 p.m. The show starts at 7:30 p.m.
STRINGY: Is one of your New Year's Resolutions to broaden your horizons? Let's pretend it is. Head to the Bushnell tonight to for a little classical entertainment. The Hartford Symphony is presenting Sirena Huang on violin performing the Mendelssohn Violin Concerto under conductor Edward Cumming. For those of you who don't know (and don't think we didn't have to look it up too), the concerto was Mendelssohn's last large orchestral work and is one of the most frequently performed violin concertos of all time (thanks Wikipedia!). The show starts at 7:30.
CHARACTERS: One of the best lines of all time has to be "Just because you are a character, doesn't mean you have character." Tonight, you can check out someone with (presumably) both. Rachel Feinstein has been performing character-driven comedy since the days when she opened for her father's blues band in Washington, D.C. Since then, she's become a regular on the comedy scene, appearing numerous times on Comedy Central. She's even provided her voice to shows like Adult Swim's "Venture Brothers," and a number of on-line comedy series. Tonight at 8 p.m., she starts a 3-day, 5-show run at Comix at Foxwoods. Tickets are $20-$45.