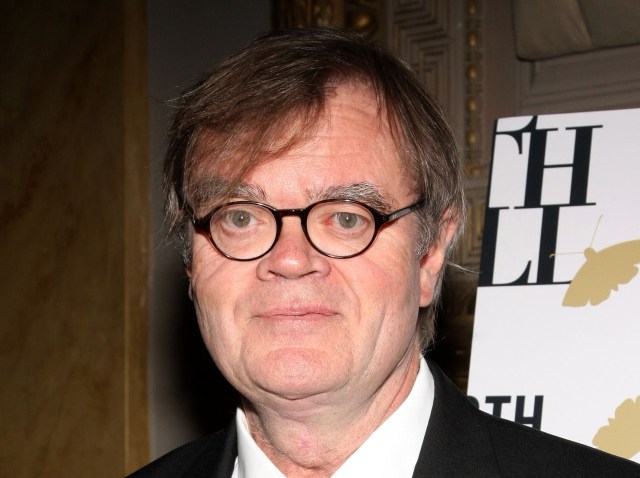 WOES-BE-GONE: He's one of America's greatest living humorists. Tonight Garrison Keillor is bringing his Prairie Home Companion to the Ives in Danbury. "A Summer Love Tour" features all your favorite prairie home companions (and if they aren't your favorites, then they should be). Get ready for an evening of stories of passion and marriage, and Mr. Keillor's intermission walk through the audience for the sing-along of "Unchained Melody" and "Can't Help Falling in Love with You." All this and favorite elements of A Prairie Home Companion — Guy Noir, Dusty and Lefty and especially the News from Lake Wobegon. Tickets are $37-$77. The show starts at 8 p.m.

MMMM... CALIFORNIA: It's already Wednesday, and that means your halfway through another work week! Mazel Tov! Why not celebrate with a little happy hour. If you find your way in the Old Saybrook area, head over to Aspen Restaurant. From 4 p.m.-6 p.m., you can enjoy 20-percent off cocktails, beers and wines. And you can take it all in from the restaurants chic and modern atmosphere.
SIX PACK: Head over to the Space in Hamden tonight for a sextuplet of bands. The evening's lineup includes Beneficial Tomatoes. The CT-based rockers have played with the likes of Jakob Dylan and the Bacon Brothers. Analog Fire will also hit the stage. The NYC electronic band combines loops, raps, harmonies and dance beats to help you get your groove on. Quilty (from Williamsburg) uses pounding drums, soft vocals, screaming bass and rocking guitar to put their own spin on grunge. Indiana's House of Bread quirky synth-pop style combines elements of '80's dream-pop with dream-like guitars and ethereal vocals. Berlin-based folk band Elison Jackson has the best name of the night. They're named after a sunken fisherman from the 1960's. Finally, City Streets Country Roads, who's style fits them snugly into the Folk-Rock genre. Tickets for the shows are just $10 (talk about bang for your buck!). Doors open at 6:30 p.m.