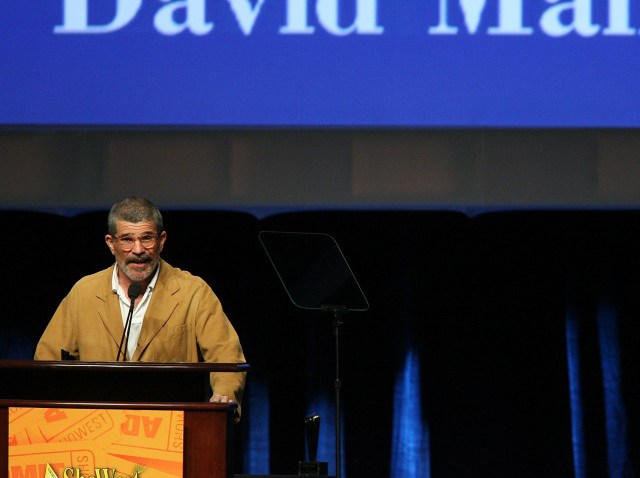 BUFFALO SOLDIERS: The new season at TheaterWorks is underway, with David Mamet's American Buffalo. The show is about a trio of small-time hustlers who conspire to steal a coin collector's priceless buffalo-head nickel. But can they trust each other to pull off the perfect crime? The show runs through October 25. Tickets are $38 during the week, and $48 on weekends. Click here for show times.
ARE YOU DOWN?: Heavy Metal super-group "Down" is making a stop in Hartford tonight. The group, which includes Pantera singer Phil Anselmo and Corrosion of Conformity guitarist Pepper Keenan, formed in 1991, and has released three studio albums (and is working on number four). They're hitting the Webster Theatre tonight, along with the Melvins, Evil Army and Weedeater. Tickets are $25. 6pm.
EPIC EVENT: He was front and center as Senator Barack Obama became President Barack Obama. Now, you have a chance to see the work of award-winning photographer Tim Llewellyn up close. The Charter Oak Cultural Center in Hartford is presenting Llewellyn's Epic Change exhibit right now. Besides chronicling Mr. Obama's 2008 Presidential campaign, he's also spent time in Tanzania; and at it's center, Epic Change tells the story of the country's schoolchildren. The proceeds from the exhibit will go to support Charter Oak and Epic Change, a non-profit group that aims to inspire hope in people around the world. Llewellyn's exhibit will run through September 26, and is open from 10am-4pm.