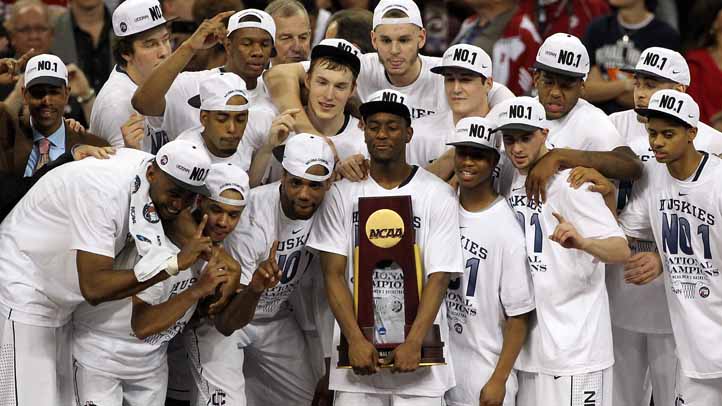 Connecticut is set to throw a party for the National Champion UConn Huskies Sunday.
A parade and rally gets underway in Hartford at 3.p.m. The team, fresh off their title-win against the Butler Bulldogs, will thank fans as they wind their way through the streets of the Capital City on a double-decker bus, followed by a rally on the north steps of the State Capitol building.
Crews were busy setting up barricades, seating and a speaker system for the festivities early Sunday morning.
The parade will leave the Capitol and continue through Bushnell Park, before making its way onto Main Street and eventually Capitol Avenue in Hartford, before returning to the Capitol for the outdoor rally. See a map of the parade route here.
There was doubt that the parade would even happen as late as Wednesday, because organizers had not raised enough money to pull it off. But dozens of corporations came forward to help foot the $50,000 bill.